This year, Equipment Today, Asphalt Contractor, Concrete Contractor, ForConstructionPros.com and Pavement Maintenance and Reconstruction held the first ever Best Contractor to Work For recognition program. Contractors were rated on their workplace environment, competitive compensation, training, and opportunities for advancement.
Stronghold employees nominated their employer for the award by filling out a survey. One of only 19 companies to be named Best Contractor to Work for in Construction, Stronghold is proud to have earned this industry-specific, nationally-recognized award.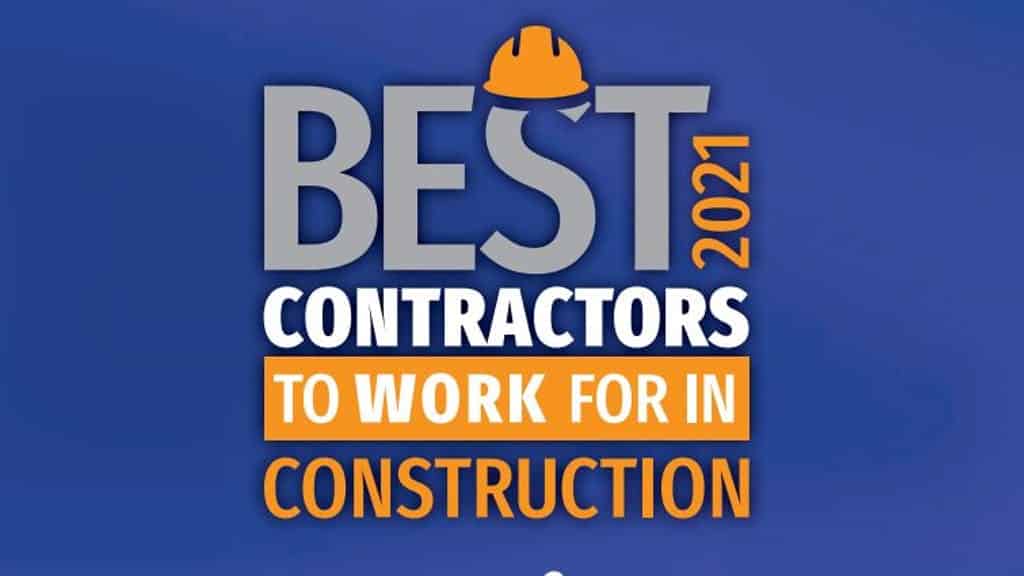 Employees were asked the question, "What does this organization do that makes it a place where people would want to work?" 75 team members gave Stronghold glowing reviews, noting the company's incredible work-life balance, the emphasis placed on team unity, and frequent events for the team and their families.
Stronghold's core values—quality, safety, teamwork, integrity, and commitment—truly shape employee experience. The survey results were filled with mention of the company's culture and how they contribute to the familial environment, strong ethics, and mutual respect that the employees love.
Notable reviews include:
"This company has provided an amazing first-class facility for all employees to work at and they make you feel like you are part of a family. It is a very team-oriented collaborative environment where everyone's ideas are welcome and every person is valued as an integral part of the team."
"Everyone that works for Stronghold Engineering takes pride in the fact that they work for Stronghold Engineering. There is something special about it. From the core values of quality, safety, teamwork, integrity, and commitment to our motto "Bleed Blue," the work culture and environment of Stronghold is one that makes its employees feel a sense of belonging, pride, and purpose. From the entry level employees all the way to the executive level, people work in unison to create what I feel is by far the best working environment you could ask for. It's like one big happy family. I have been an employee for five years and have no plans or desire to work anywhere else. Stronghold has been and continues to be the cream of the crop and I would recommend anyone who wants a fulfilling career to apply to work for this outstanding company."
"Stronghold Engineering Inc. is a great place to work. I have been employed here since 2007 and have never thought about looking for another job. They always keep me busy and the only time I have not had a 40 hour week is if there is a national holiday. Stronghold has allowed me to live a great life and I am very happy to be an employee here."
"Stronghold is an all around amazing place to work. Because I work at Stronghold, I feel valued and have a sense of purpose in my work. Management gives positive feedback when it's due and there is always room to grow in the company. My work environment is very nice and comfortable and allows me to do my job to my best ability. I would recommend working at Stronghold to my friends, family and anyone looking for work in the construction field."
"The leaders at this organization listen and value input from employees. Employees are encouraged and mentored to achieve their full potential. The leaders also recognize the importance of a healthy work life balance and promote that within the company. Working here allows you to be a part of something that is innovative and cutting edge, a sentiment that flows from the job sites to the office that supports all of these efforts."
When you work at Stronghold, you're part of a team and a family. The company will always strive to deliver high quality, ambitious projects while making sure their team loves the work they're doing. Stronghold is honored to be recognized as one of the Best Contractors to Work for in Construction!