About Stronghold Engineering
How it started
31 years ago, Beverly and Scott Bailey had a vision of creating an Electrical Trade company, then named Stronghold Electric, that would provide their clients with the depth of services and responsiveness that they often saw was lacking in their industry partners and California construction competitors. Built from their kitchen table with a small handful of employees and clients, they were able to successfully grow and transition into a large award-winning design and construction company in Southern California known as Stronghold Engineering, Inc.
WHAT WE DO
Stronghold Engineering provides Full-Service Design and Construction Support Services including Design-Build, Engineering-Procurement-Construction (EPC), Vertical, Civil, and High-Voltage Electrical Construction, New Construction, and Modernization. Throughout our 31-year history in California, we have designed and constructed various ground-up facilities, technically challenging repair and renovations for historical and non-historical facilities, and significant seismic upgrades, as well as large civil, infrastructure, and electrical projects exceeding $3 billion in construction cost. 
Our Southern California construction company has been repeatedly recognized with outstanding performance evaluations and national design and construction awards from DBIA, AGC, ENR, and ABC, pointing to our commitment to quality, craftsmanship, and safety. We pride ourselves on our outstanding safety record and our ability to self-perform significant features of work on projects, including electrical, civil, and concrete. We are a WBENC and MBE/WBE Certified Company.
A TEAM APPROACH
Our commitment to our diverse portfolio of clients is because of our uncompromising value, quality, and leadership. Collaboration is one of our highest values – we consider ourselves a partner to our clients throughout the United States in every sense of the word.  
We believe that a successful project begins before the contract is awarded. We understand our strengths as a Contractor and carefully choose projects and project team members that align with our significant strengths. 
We believe in a team approach, both internally with our own team and externally with all stakeholders. We ensure that we are managing our team and their efforts at all phases of the engineering, procurement, and construction process without sacrificing team participation.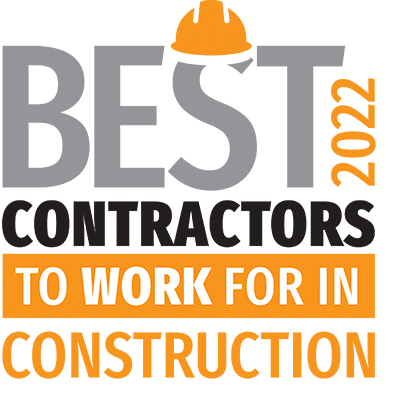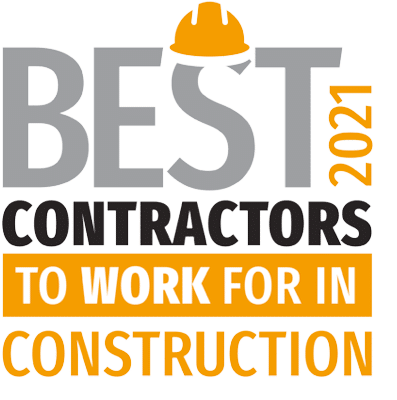 GIVING BACK
Stronghold is one of the nation's most successful graduates of the U.S. Small Business Administration's 8(a) program for small, disadvantaged businesses. We continually assist small and disadvantaged businesses by recruiting and mentoring members of various trades. We owe our success to those around us and strive every day to continue to provide guidance and assistance to other small and disadvantaged businesses.  
Our company is a strong believer in giving back to our local communities and charities in California. Here at Stronghold, our Charity Committee and employees are proud to support and help those in need. Our team's hard work and dedication to our community have helped raise funds for organizations such as Loma Linda University Children's Hospital, American Heart Association, The American Legion, Blindness Support Services, & many more.
organizations we've worked with
The Stronghold Difference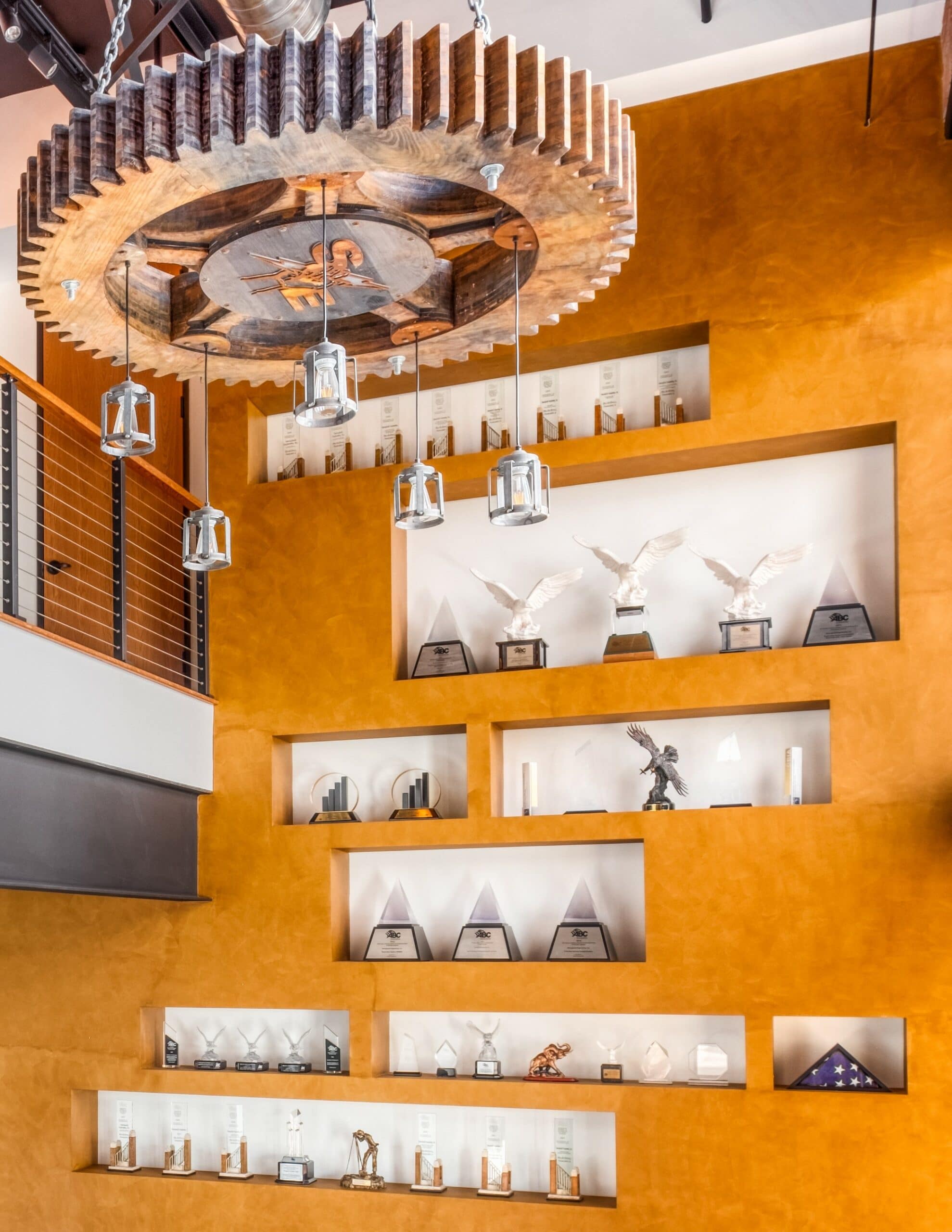 QUALITY
Our mission as a construction company in California started with the desire to provide quality and exceed our client's expectations. Each project starts with one goal: to go above and beyond our client's goals, needs, and aspirations for their projects. 
With quality as the base of our mission, we ensure craftsmanship and detail in delivering our client's projects. Our specialized experience provides an understanding that our expertise is guided by our detailed and meticulous processes to always provide outstanding quality. What worked in the past, may not work in the future. Therefore, we continually audit our processes and augment them with the latest and most up-to-date software or changes to always move forward and provide exceptional quality across the board.
SAFETY
Stronghold Engineering recognizes that a successful safety program is more than education, training, and enforcement. The means of a successful program begins with building a "culture" of safety, which is something that our Team works on each day. 
Our Safety Program is simple and straightforward: No Compromises. 
Safety is the highest priority on all job sites. These are not just words – our commitment coupled with our culture is reflected in our industry's low EMR rate currently at 0.70. 
We're an industry leader among California general contractors in delivering the highest quality end product while still focusing on employee well-being, to ensure that all of our team members make it home to their families at the end of each day just as happy and healthy as when they left that same morning.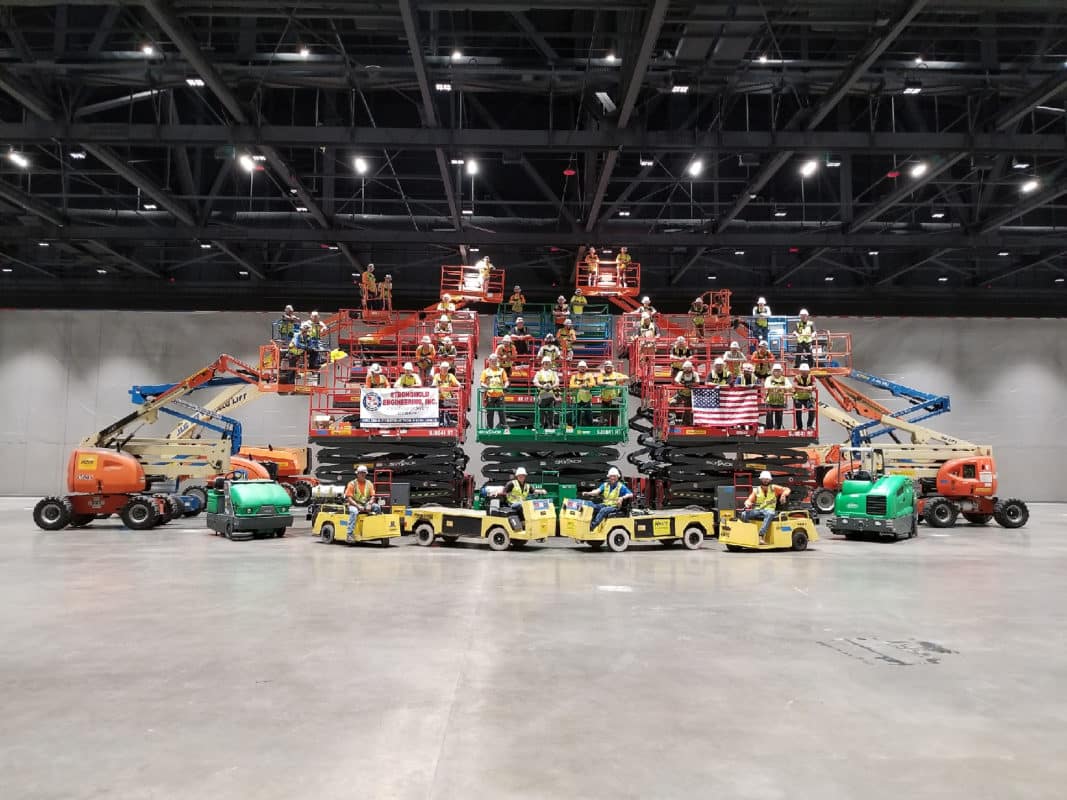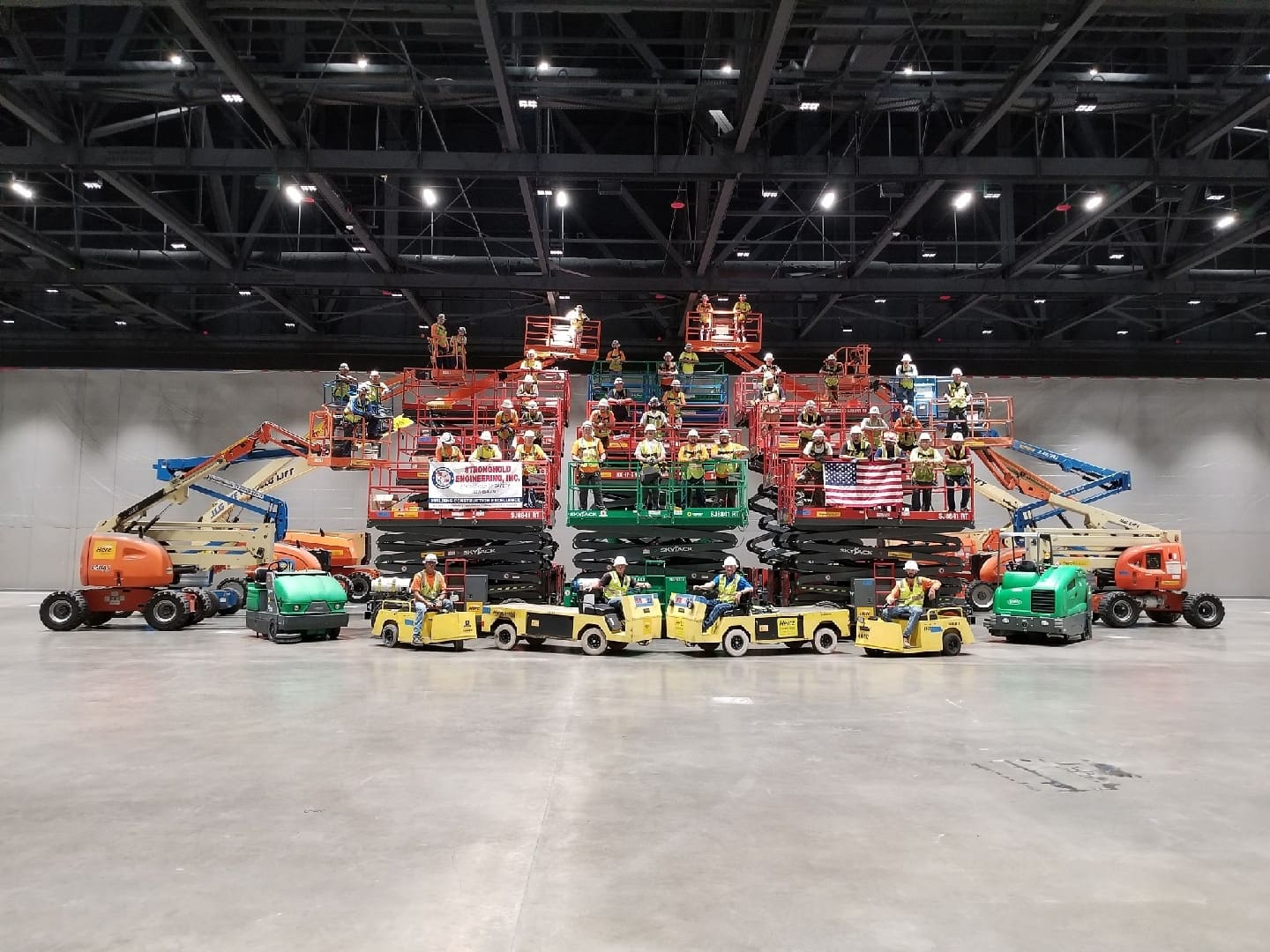 TEAMWORK
Our strength as a team comes from our ability to collaborate with our committed team members. The pillars of our successful teamwork have been the distinct characteristics that are unique to Stronghold.  
On Average, we self-perform anywhere from 30% to 100% of the work on any given project.


We maintain a large pool of pre-qualified SDVBE, MBE, WBE, and other small disadvantaged subcontractors.  
With more than 15 general and electrical construction project managers, 20 superintendents, and an equal number of quality control and site safety officers, Stronghold can staff and execute projects from any one of its many offices. 
But it's not just those within the office that we consider a part of our team. To us, "team" is defined as Stronghold, our partners – our clients, design team, subcontractors, and suppliers – and the end user. 
So, we would like to thank you, for being a part of our team!
INTEGRITY
Stronghold always has, and always will continue to be, open and honest with each one our clients, as we believe it is a necessary part of the success of a project. We ensure whether it is success to be celebrated or challenges to learn from, we rely on our solid principles and our willingness to communicate regardless of the circumstances. 
Because we are consistent in providing up to date information on projects, we are able to identify issues and work through them immediately, creating a safety net to address problems and delays early to make sure they are taken care of as quickly and efficiently as possible without compromising site safety. The collaborative and interactive design process adopted by our team has proven to be a winning approach to resolving any challenges that might arise.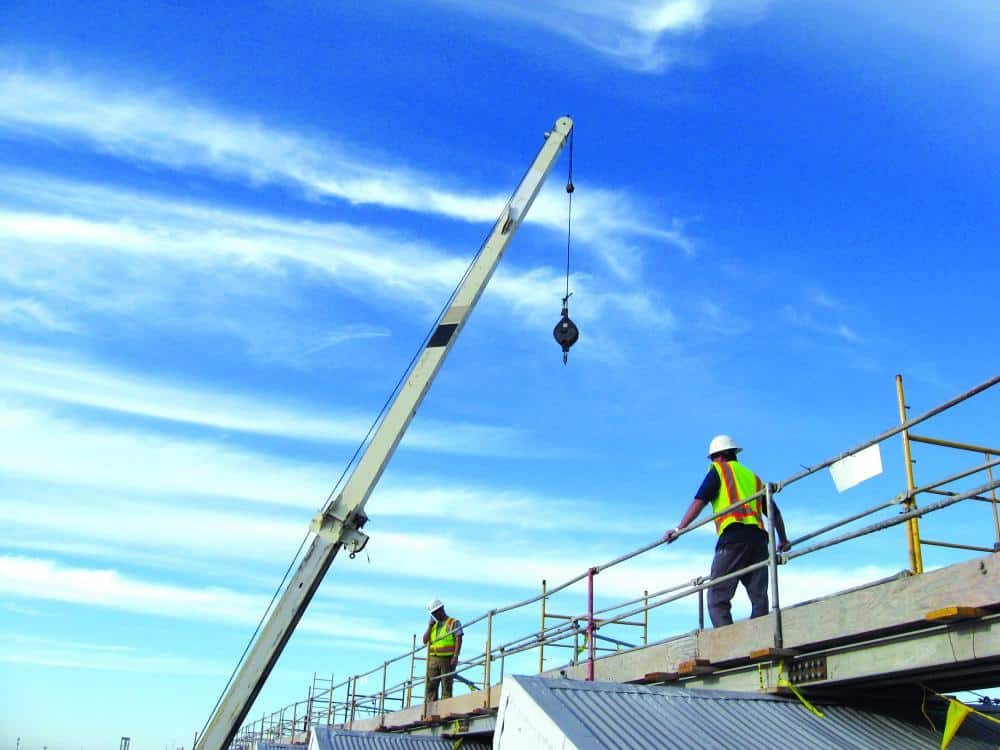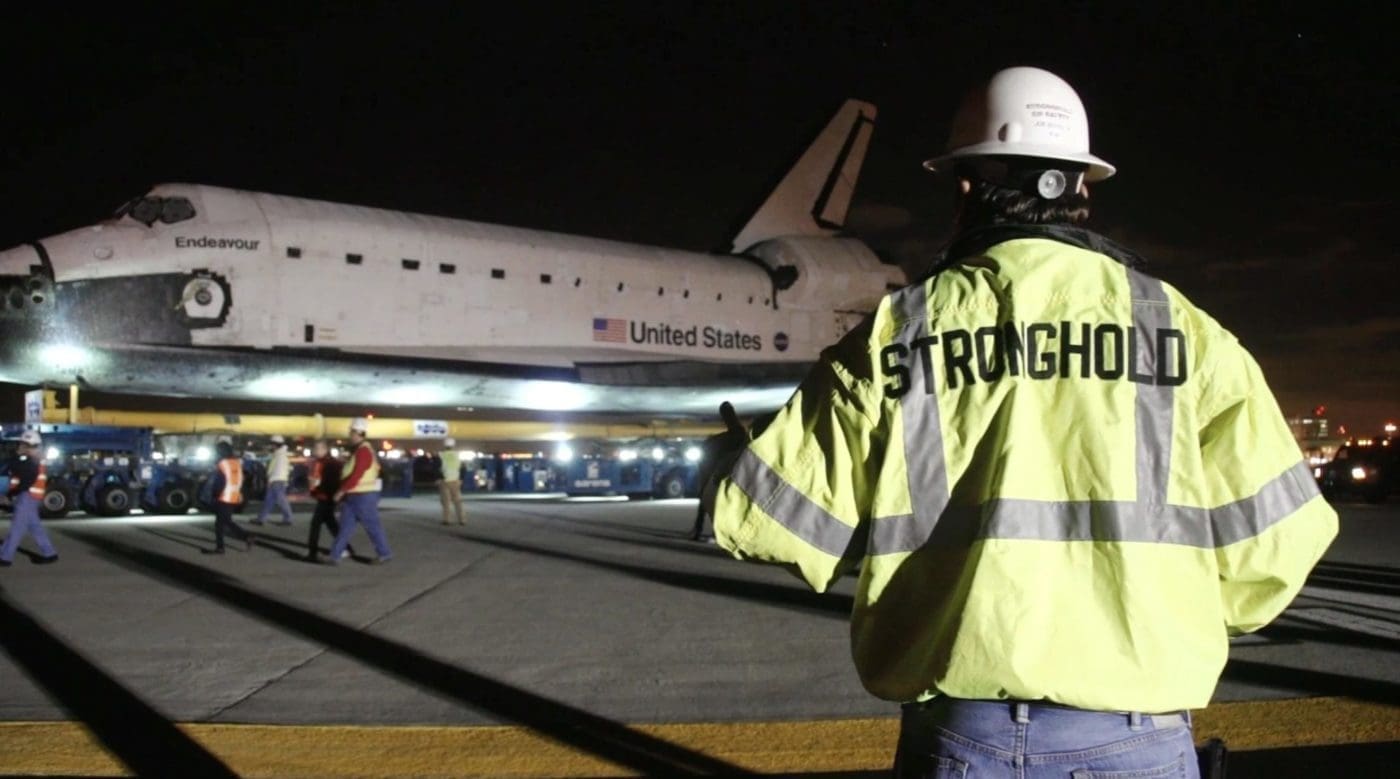 COMMITMENT
Since 1991, Stronghold Engineering, Inc. has provided its California & U.S. customers with the best value, full-service construction support available. Every day, Stronghold's Mission Statement – Building Construction Excellence – is applied to all of our projects, regardless of size or value. 
This statement is more than a marketing statement; it is proven time and time again with our past performance evaluations being Outstanding 95% of the time. We always stand by our core values.
BUILDING CONSTRUCTION EXCELLENCE
3

 Billion in Construction Costs
Recognized for Outstanding Performance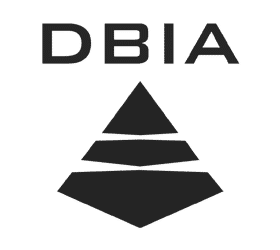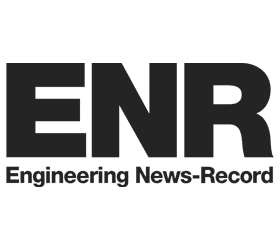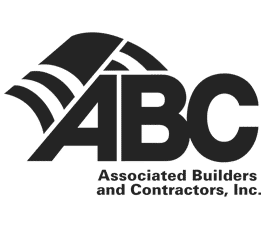 1991
The Beginning
– Beverly and Scott Bailey pool their resources and start Stronghold Electric from their kitchen table in Southern California
1992
– Stronghold Electric performs its first job:
Electrical upgrades to the Federal Building in Los Angeles, California
– Stronghold hires its first employee
1993
– Stronghold opens its first office on Business Way
1996
– Stronghold performs its first project over $1 Million dollars:
Work on the Gastro Intestinal Lab at the VA Hospital in Loma Linda, California
1997
– Stronghold outgrows the Business Way office, and decides to expand to Gato Court in Riverside, California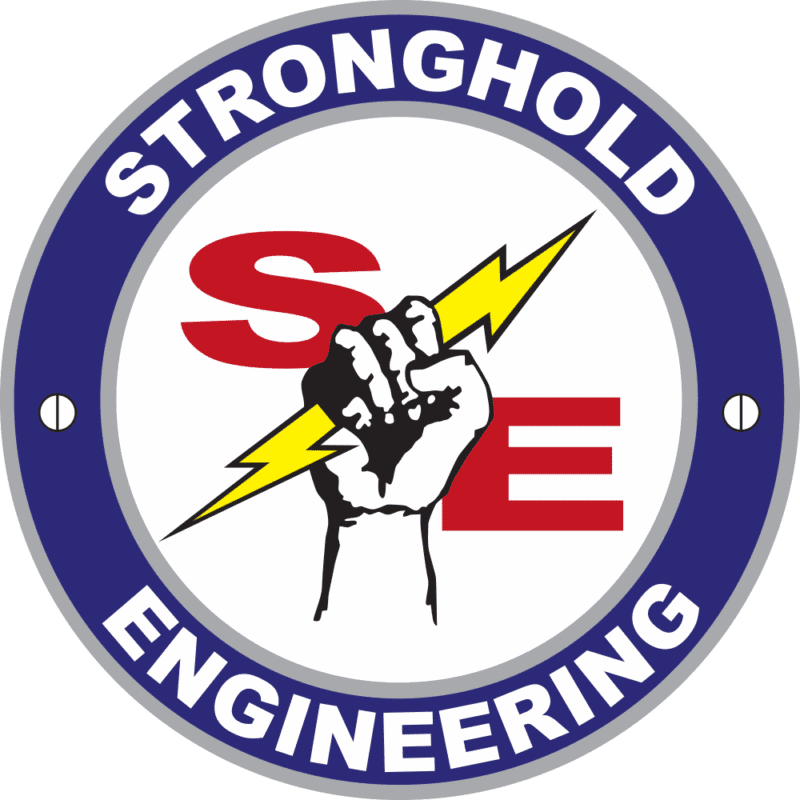 2000
– Stronghold Electric becomes Stronghold Engineering, Inc.
2000
– Stronghold performs its first project over $5 Million dollars:
Work on the Electrical Distribution System at the Marine Corps Logistics Base in Barstow, California
2001
– Stronghold Celebrates its 10th Anniversary
2002
– Stronghold expands again, moving to the Market Street office in Riverside, California
2004
– Stronghold graduates from the 8(A) Program, and is now considered a large business
– Stronghold is recognized as a top design build firm
– Stronghold receives ABC's National Eagle Award for its Pediatric ICU Project at the Balboa Naval Medical Center in San Diego, California
– Stronghold performs its first international project:
Work on the Law Enforcement Hub in Toronto, Canada.
2004
– Stronghold begins its $6.6 Million dollar Barbados project for the State Department
– Stronghold performs its first renewable energy project:
March Air Reserve base
2006
– Stronghold performs work on the General Services Administration building including floors 1-8, seismic retrofit and renovation, and basement renovations totaling $100 Million Dollars.
2007
– Stronghold performs its first LEED Gold Project:
The Marine Corps Golf Clubhouse Complex in Miramar, California
2008
– Stronghold performs its first ground mounted photovoltaic system in China Lake, California
2011
– Stronghold performs renovation on the historic Riverside Renaissance Auditorium
2016
– Our 25th anniversary
2018
– Stronghold Engineering is awarded its largest project to date:
$120 Million Ironwood State Prison in Blythe, California
2020
-Stronghold opens its newest corporate office in Perris, CA.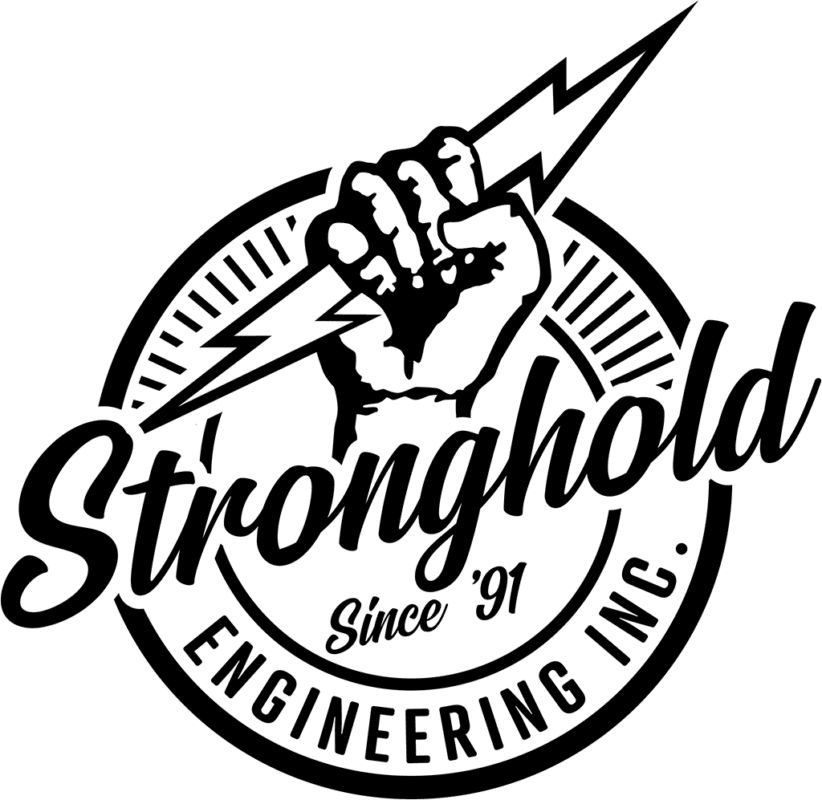 2021
-Stronghold gets a new logo to celebrate our 30th year in the business
2023
And Now…
-Stronghold was awarded the Transcanyon Waterline Project