Electrical Contractor Services
Engineering Experts for Large-Scale Electrical Systems
We're confident we can head-up your large-scale electrical projects, no matter how challenging with our electrical contractor services.

At Stronghold Engineering, we know that reliable electrical contracting services are an essential part of any contracting project. We've overseen electrical projects at college campuses, libraries, state prisons, naval air stations, and more, and we understand the unique challenges that come with designing and implementing large-scale electrical systems.
Whether you're looking to upgrade your facility's current electrical system or need an expert to oversee electrical in an upcoming build, we have the expertise and experience you need to get the job done right.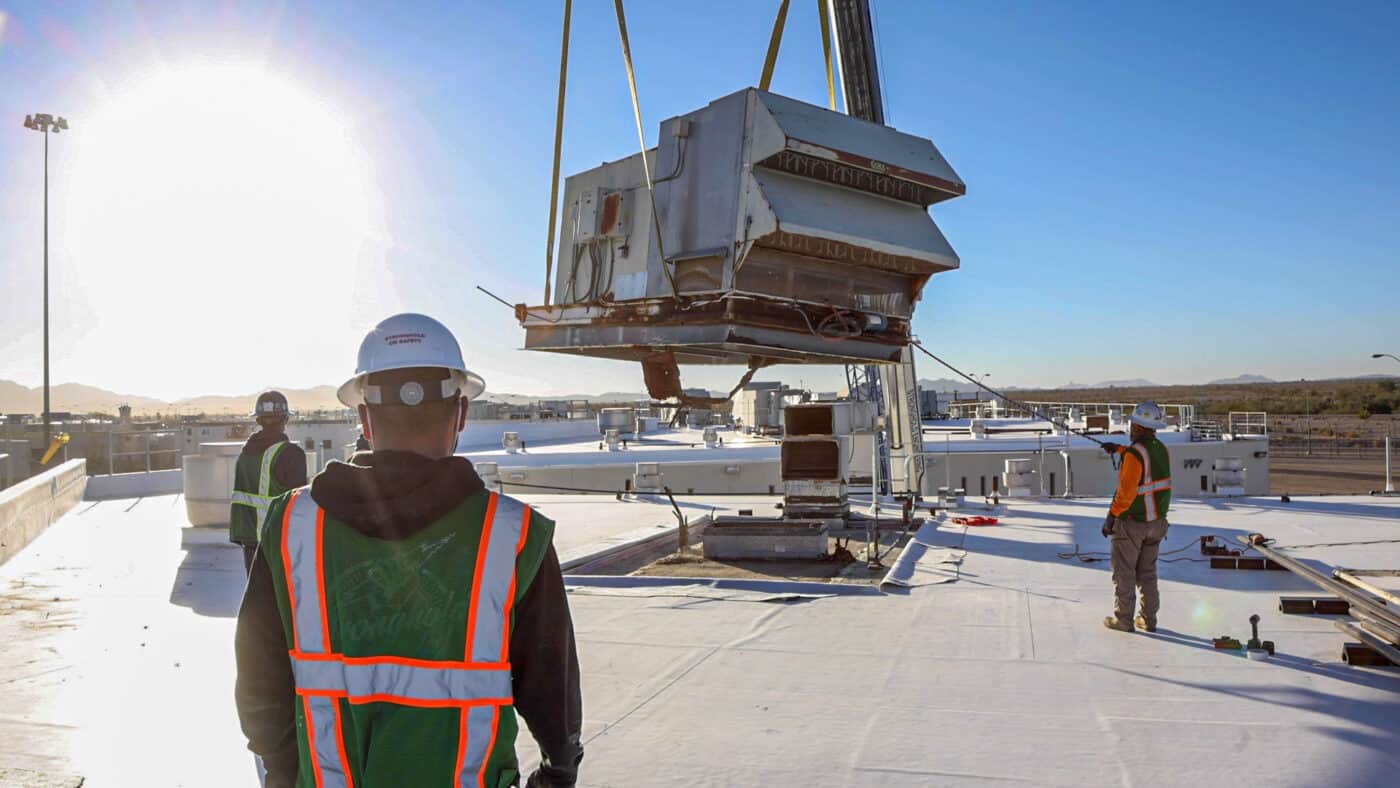 Our Electrical Contractor Services
Why Partner with Stronghold Engineering for Electrical services?
We always prioritize our core values when executing each and every project: Quality, Safety, Teamwork, Integrity, and Commitment.
Quality
We are committed to staying up-to-date on industry trends and innovations. We only use the highest quality products and materials to ensure your system is built to last
Safety
Our 30 years of experience and industry-leading equipment means that we can get your job done safely, within budget, and on time.
Teamwork
Our team works as a well-oiled machine, prepared to handle any large-scale electrical contracting project, no matter how challenging.
Integrity
We're committed to our relationships with our clients, and we always charge a fair price for our services, without any inexplicable invoices.
Commitment
We're not happy until you're happy. Our team will work with you every step of the way to ensure your electrical needs are met.
Contact Our Expert Electrical Contractors Today

If you're ready to partner with our trusted team of electrical contractors, call Stronghold Engineering today. We'll work hard to exceed your expectations and create the perfect solution for your next project.
Contact Us