Andrew Safai and Ean Orchard, 2020 graduates of the Associated Builders and Contractors (ABC) Apprenticeship program, were honored in the October 2020 issue of Construction Executive. The Stronghold employees are recipients of ABC's Careers in Construction awards.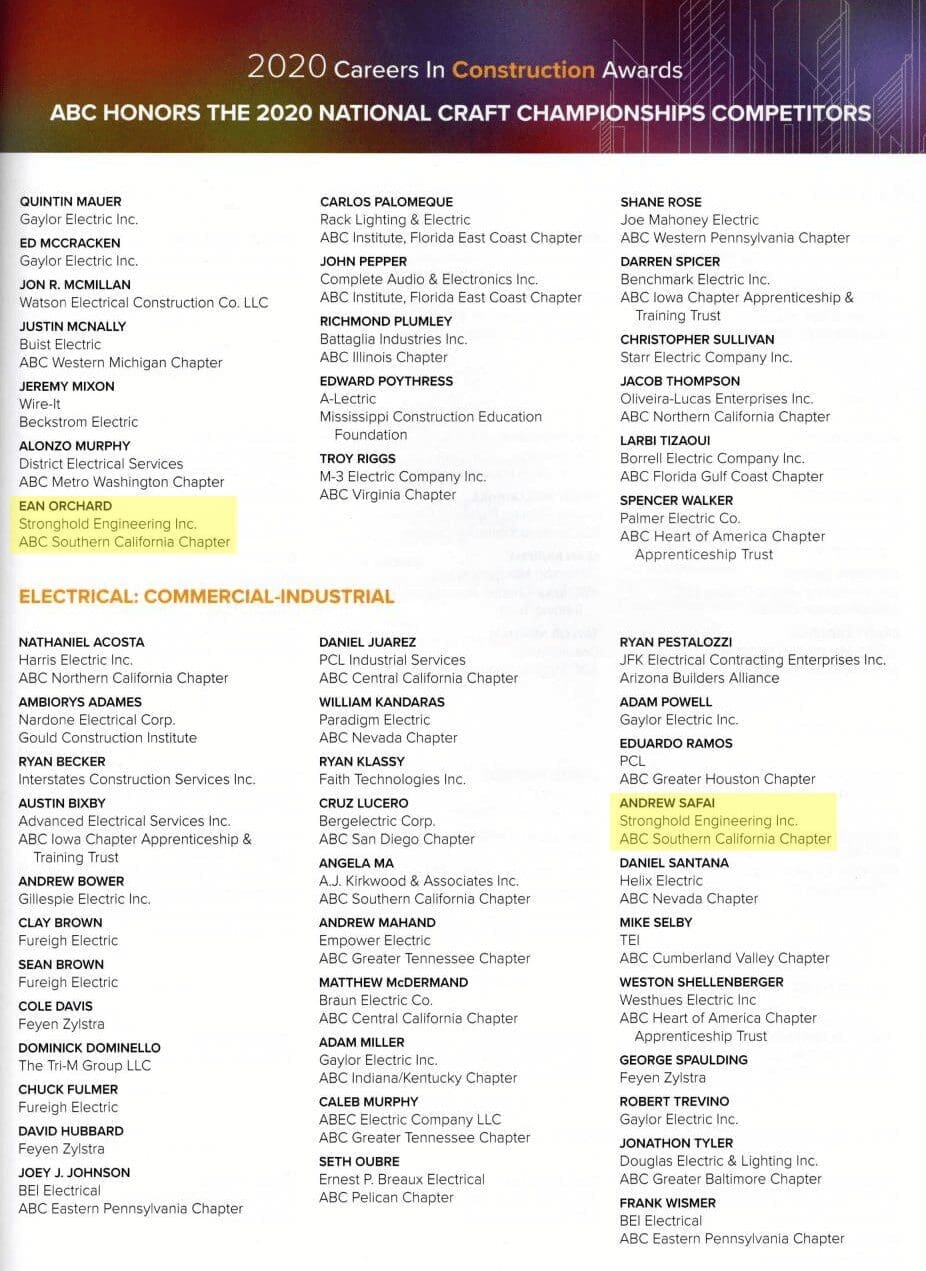 At the regional level, Andrew received the Top Gun Award from Southwire and Ean received the Student of the Year Award. Andrew won 1st place in the Commercial category and Ean won 1st place in the Residential category.
Andrew and Ean originally intended to compete in the ABC National Apprentice Craft Championships in August of this year, but their plans were interrupted by pandemic-related obstacles that made it impossible for them to compete at a national level.
Although they were unable to travel to Nashville to compete at Nationals, Andrew and Ean's efforts to excel in their fields have not gone unnoticed. The Stronghold family and the ABC community recognize and appreciate their talent and contributions to the industry.