On December 5, 2022, Solar Builder Magazine announced their Project of the Year Awards. From a select field of nominees from a pile of submissions, the reader base of solar industry pros voted for the projects that impressed them the most. We are proud to announce that Stronghold's University of California Riverside Solar Rooftop Initiative Project was selected as this years C&I Rooftop Project of the Year!
Solar Builder's Project of the Year Awards are a celebration of the solar industry. The hard work of construction teams and installers, the creativity of engineers, the leadership of developers and the dedication of so many local businesses, government agencies and nonprofits are all on display. The Project of the Year Awards are also a reminder of what more can be done. How a supportive policy or forward-thinking corporation can make all the difference not just for the distributed generation of electricity but for bringing about social justice and building a new local workforce.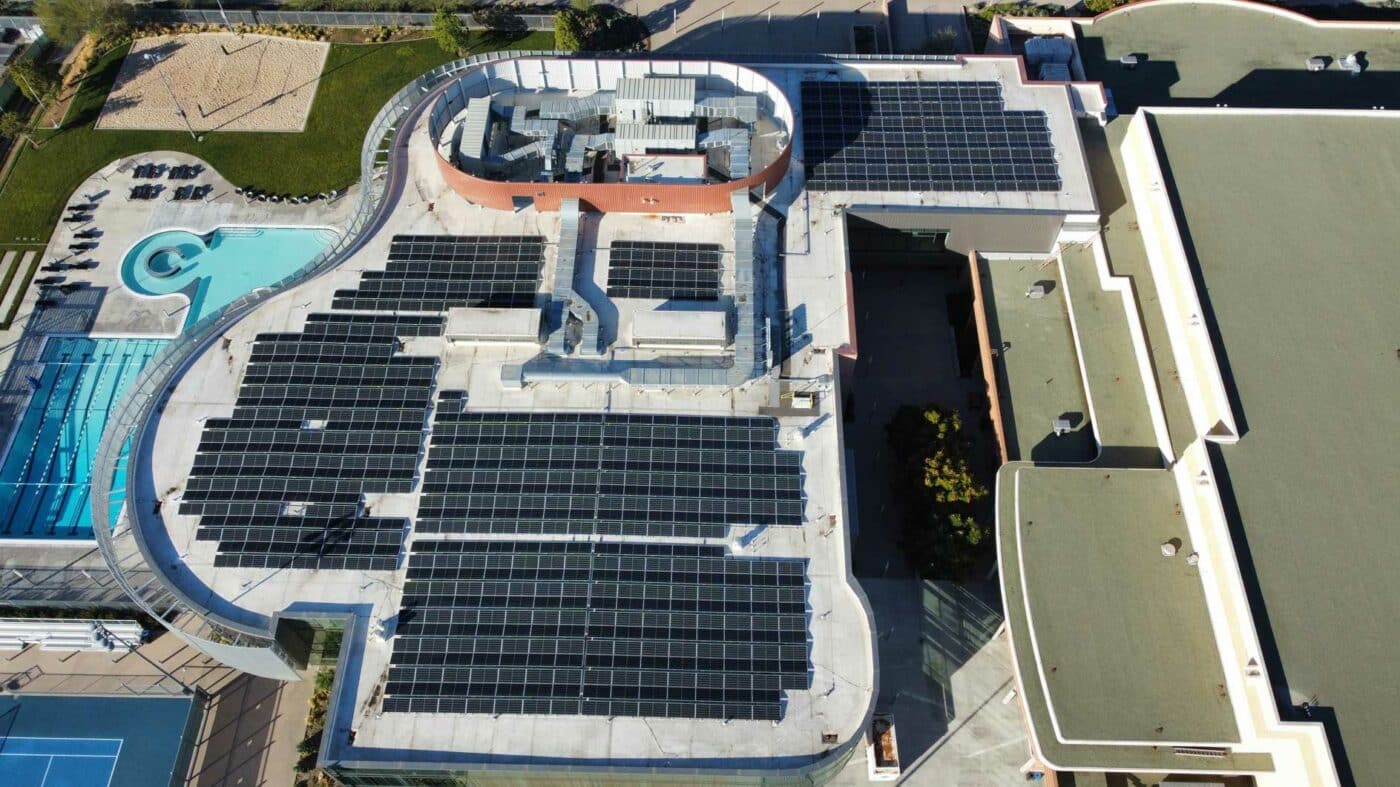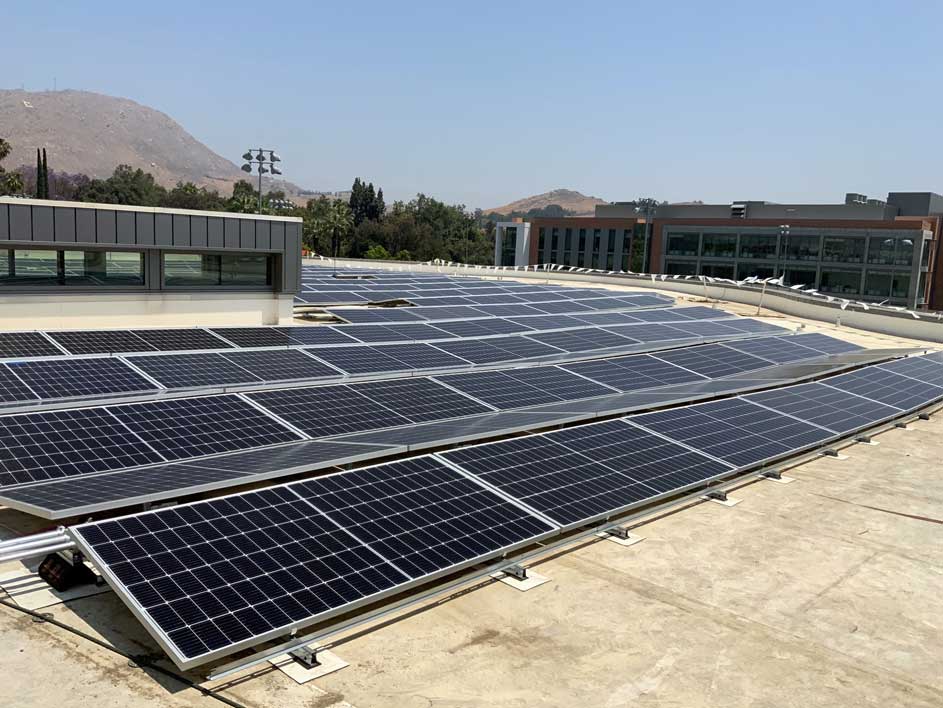 "The University of California, Riverside project winning the C&I Rooftop Project of the Year is a real win for installers and engineers who encounter all sorts of complications on each project and must get creative to find solutions that meet or even exceed customer objectives." – List of Projects Selected for Project of the Year on SolarBuilderMag.com.
Stronghold Engineering Inc. was hired by the University of California, Riverside to design, construct and install a PV system on two large, targeted campus buildings: the Student Recreation Center, with a total rooftop area of 47,400 sq ft, and the Student Services Building, with a gross rooftop area of approximately 17,850 sq ft.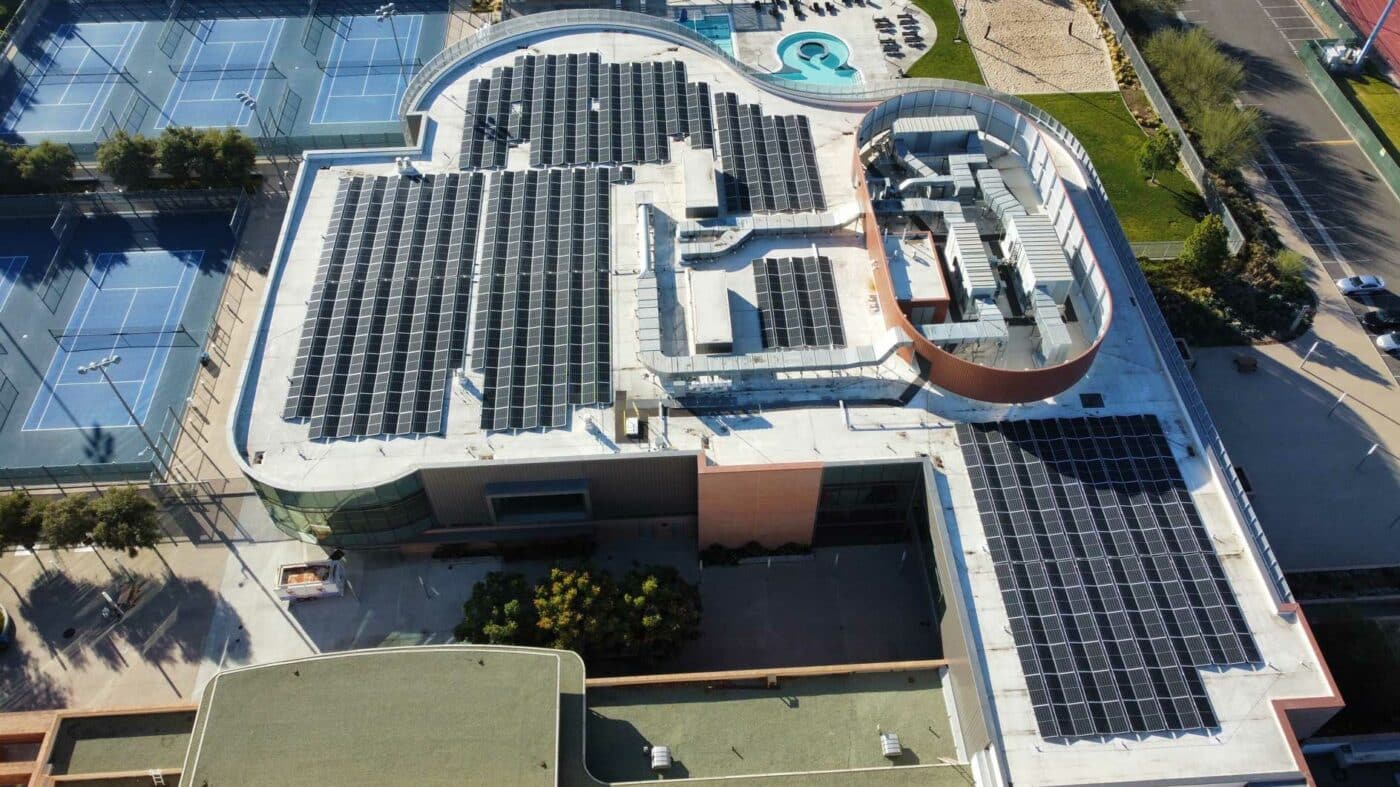 The stated goal of the project: Utilize the existing roof footprint of each building to provide the maximum generation possible while preserving the existing architectural characteristics and minimize the overall impact on the building.
SEI was the perfect fit for the task because solar is just one (somewhat smaller) division of many under its roof.  Any issue that emerges beyond the scope of a PV install, SEI can readily handle. "What's really great is we all team together, so we get on a job and we pretty much have it covered," says Kevin Goetz, NABCEP Certified PV Installation Professional at Stronghold. "Trenching? Not a problem. Masonry work, and so on. It all goes seamlessly."
This Project of the Year is a real showcase of that problem-solving in action. See our teammate Kevin Goetz interviewed by Solar Builder at the video below: