2020 was an incredible year for the Stronghold Engineering family. Growth, celebration, and successful projects filled our year. Beyond the 37 completed projects and awards for the company's dedication to workplace safety and excellence in construction, we spent what could have been a devastating year focused on what matters most: the Stronghold family.
Read on to learn more about our year and what our amazing team, including the 82 new employees added in 2020, was able to accomplish.
Employee Recognition
2020 was a remarkable year for employee achievement at Stronghold. Andrew Safai and Ean Orchard were each recognized at ABC's 26th Annual Craft Championship, Andrew in the Commercial category and Ean in the Residential category.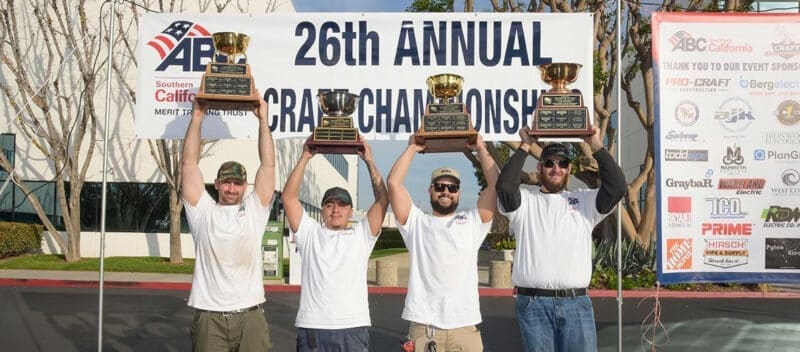 Four Stronghold employees graduated from the ABC Southern California Chapter Apprenticeship Program: Andrew Safai, who received the Top Gun Award from Southwire, Ean Orchard, who received the Student of the Year Award, Shane Forrester, and Anthony Coreas.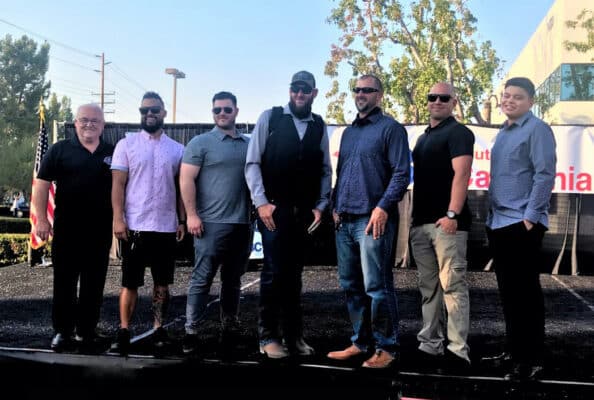 Safety Employee of the Quarter awards went to Nick Kane (Electrical Journeyman) 1st Quarter 2020, Luis Flores (Laborer) 1st Quarter 2020, Joe Lewis (Carpenter Foreman) 2nd Quarter 2020, Andrew Safai (Electrical Journeyman) 2nd Quarter 2020, Austin Gearhart (Electrical Apprentice) 3rd Quarter 2020, Bill Knotts (Class A Driver Journeyman) 3rd Quarter 2020. 4th Quarter 2020 nominees will be announced in 1st Quarter 2021.
Wellness at Stronghold
The Wellness Committee at Stronghold worked hard in 2020 to encourage health and wellness at the company. Amid cancelled or delayed events as a result of the pandemic, the committee regularly sent out Wellness Newsletters and pushed two company initiatives that promoted healthy living.
The Get Moving Challenge was held in March to encourage our team to engage in 30-minute workouts a couple times a week. 136.5 hours were logged by the team by the time the challenge ended. At the end of the year, the Maintain Don't Gain Challenge motivated employees to maintain their pre-holiday weight during the holiday season.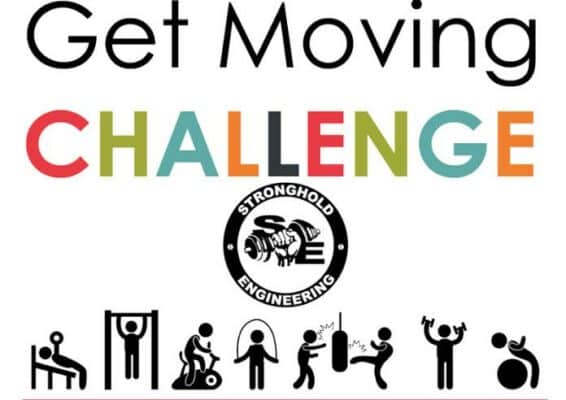 In the face of the COVID-19 pandemic, Stronghold's HR and Safety teams quickly mobilized workplace safety measures that allowed our essential workers to comply with mandatory orders while working in the office and in the field. Keeping our employees safe has always been and always will be our top priority.

Celebrating Together
Despite COVID-related obstacles hindering typical holiday celebrations, Stronghold's team found new ways to gather together. At our corporate office, with the help of our spacious new parking lot and warehouse, our team was able to have a Happy Harvest Party and Thanksgiving Potluck, ensuring that tables and seating were spaced six-feet apart and all of the attendees were wearing masks while participating in their activities.
At our Harvest Party, our team had a pumpkin carving contest, with one of our newest employees, Amelea Javier, taking home the first place title with her zombie themed pumpkin. Our job sites celebrated the Harvest and Thanksgiving celebrations as well, with each site providing a lunch for their crews!
We celebrated team birthdays every quarter, as well as Stronghold's 29th birthday on October 3rd, 2020. Crews on our job sites joined in the festivities with catered lunches, and our corporate office had a catered lunch and a Teams call to celebrate.
Charity Work
Stronghold's Charity Committee was successful in putting together a number of charity opportunities for the company to participate in after planned charity events were cancelled because of the pandemic. The committee built 2 new tables for the Janet Goeske Foundation Mead Valley Center. Stronghold raised $30,000 for the American Heart Association's Annual Heart Walk.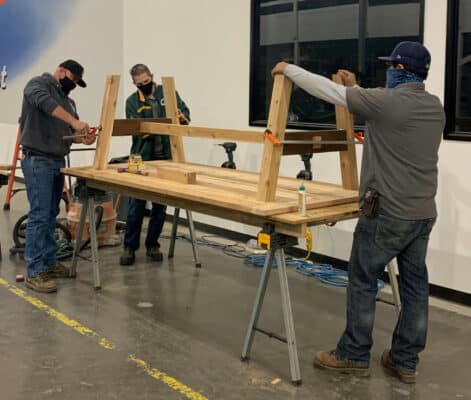 The Stronghold Motorsports team, supported by the company, was able to secure $50,775 via their #Hoods2Help campaign for Loma Linda University Children's Hospital. During the holiday season, the Charity Committee assisted Stronghold in finding families in need and providing financial assistance to help them through the holiday season.