We've all heard the stories about equality and women's rights. Most women can recall a time where they were bullied, looked down upon, disregarded, or treated poorly, purely based on their gender. In the construction industry, some of that disparity still exists today.
However, women like Beverly Bailey have successfully challenged stereotypes and broken down walls to create an environment where women are regarded as thought leaders, action provokers, and unwavering in their dedication to equality in the workplace for men and women.
In 1991, with $3,000 and a vision for the future, Beverly, and her husband Scott started Stronghold Electric. Their small electrical contracting company had a mission to provide niche services with an emphasis on providing their customers the support and dedication they had seen their competitors fail to give. Working long nights and raising 3 children, Beverly leaned on her family to help build their business and raise their family, both with the solid roots of hard work and perseverance.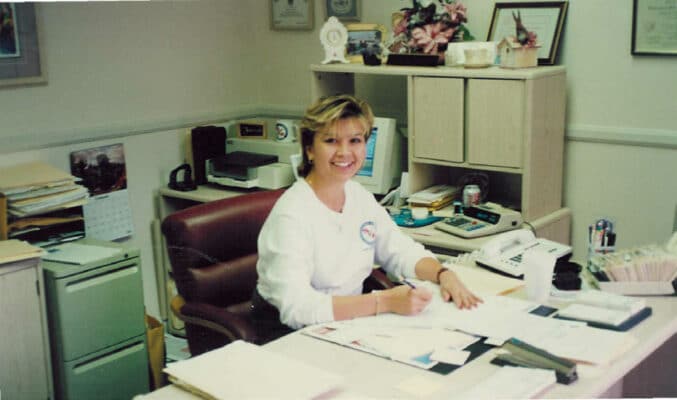 As Stronghold Electric was growing from their kitchen table in Moreno Valley, CA, Beverly knew the importance of marketing and networking to help build their business, obtain new projects, and hire more employees. Understanding that small businesses often have a hard time obtaining diversified projects with federal and government agencies, it made sense that Stronghold needed to be a part of the U.S. Small Business Administration Certification program called the 8(a) Certification.
Stronghold Electric was a certified 8(a) small business between the years of 1995-2004. Working diligently with the Small Business Administration, Stronghold was able to obtain projects with the US Army Corp of Engineers, the US Department of the Navy, the Department of Veteran Affairs, the Department of State, the Department of the Interior, the DOJ, and NASA. This certification helped Stronghold Electric transform into Stronghold Engineering, Inc. a general, civil, and electrical design and build construction company.
While Stronghold Engineering achieved much as a young business, it wasn't without obstacles and adversity. Being a woman and minority owned business had its drawbacks. On occasion, Beverly's resolve was tested by numerous opponents in the construction industry, from competitors and clients to field personnel and inspectors. Beverly's perseverance never failed. She was always confident in the work that Stronghold provided, regardless of what others may have felt.
To this day, Stronghold Engineering, which is nearing its 30th anniversary, continues to be recognized for quality and outstanding performance from their clients. Having designed and constructed over $2.5 billion in construction projects, Beverly's unwavering dedication to excellence has been a driving force behind the company's success.
At the heart of Stronghold's purpose is a strong sense of faith that centers the company goals and missions on the meaningful and lasting success that comes from diligent ethical standards and high moral conduct.
Beyond her efforts internally at the company, Beverly and Stronghold have been heavily involved with charity work for the last 30 years. She is quick to volunteer her time and resources to support those who need them. Beverly is involved with more than 40 non-profit organizations, including the American Heart Association, Loma Linda Children's Hospital, the University of California Riverside, Blindness Support Services Inc., and the YWCA.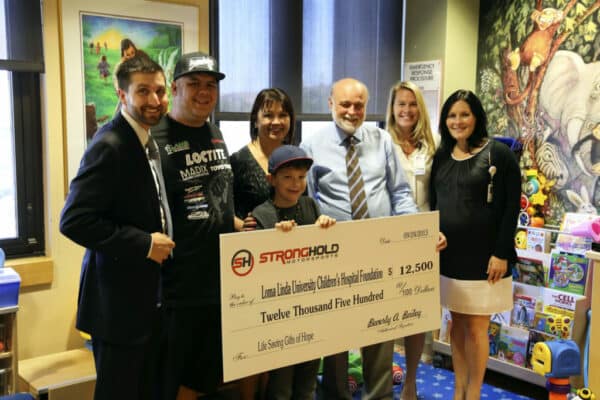 She has helped fund life saving medical equipment, scholarships, meals for families, jobs for the homeless, solar panels for local churches, women's health initiatives, and more. Beverly's philanthropic efforts have impacted countless people and her service-oriented mentality have helped create a tight-knit, supportive community at her company.
Her greatness has been acknowledged by a number of outside organizations. Beverly was a 2013 recipient of the Athena Award, a recognition given to community leaders who have demonstrated significant achievements in business, community service, and the professional advancement of women.
Beverly was a 2016 recipient of the Enterprising Women of the Year Award, 2020 AHA Legendary Women of the Heart, and 2020 Outstanding Philanthropist of the Year Award. Stronghold was one of the 2018 winners of the 50 Fastest Growing Women-Owned/Led Companies, chosen by the Women's Presidents' Organization. Beverly currently serves on the President's Advisory for Loma Linda Children's Hospital, as a trustee for Southern California Associated Builders and Contractors (ABC), as UCR's Dean's Advisory Committee Chair, and as a UCR trustee.
To young women interested in pursuing a career or entrepreneurship in her field, Beverly advises, "Don't cut corners. If you plan to start a business, set up your company with the appropriate insurances, licenses, tax information, etc. Spend time researching all of your potential opportunities and be strategic in your planning. As a mother raising a family while running a business, make sure to invest in quality time with your children, be firm when it comes to taking time off to spend with family, and build in vacation time."

Read more about the successful business that Beverly has established by visiting Stronghold's About page or one of the social media channels listed below.