The Lucas Oil Off Road Racing Series returned to San Bernardino, CA this past weekend for two action packed nights of racing under the lights. An off road racing and motorsports haven, Southern California never fails to supply packed crowds and a high energy environment. Any new racing fan is instantly hooked when walking down through the pits, the smell of race fuel and BBQ, the sounds of wrenching and impact drills, and the raw power of a Pro 2 revving its 900 horsepower engine. It's something about Glen Helen that really brings out the pure excitement and fandom of off road racing that is hard to find anywhere else.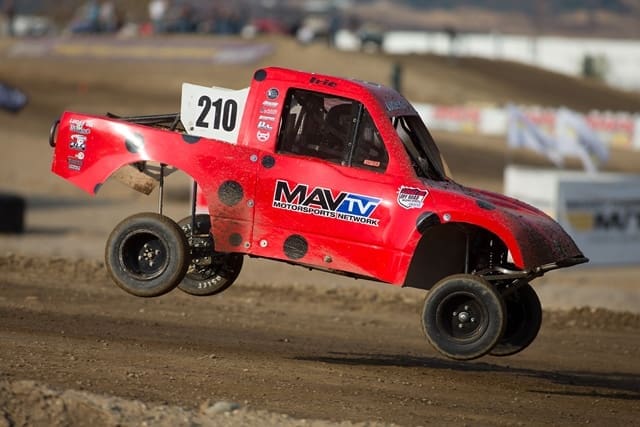 Friday night action kicked off with Irie Bailey in the Jr1 Kart. A solid 6th place qualifying run landed her up near the front of the pack for the start of the race where she quickly moved her way up the leaderboard. Running a fast and aggressive race, Irie looked focused and determined to put the Lady Bug on the podium, but an unfortunate collision midway through the race on turn 1 landed young Bailey a black flag and put her in the back of the pack. A knife to the heart for any racer when performing well, she never gave up and continued to push herself to finish the race strong. Moving into Saturday, Irie put Friday behind her and kept a smile on her face, ready and excited for her next race. Starting mid pack and looking to push through the traffic, her efforts were short lived when another driver spun her out on turn 3 in the first lap. Keeping faith alive, Irie kept her foot on the gas in an effort to make her way back to the group. A collision and yellow flag would give her the opportunity to make her way up to the group and on the green flag she charged hard to keep herself in the game. A frustrating weekend for Irie, but a great effort given and some fearless driving, she left Glen Helen with valuable experience and most importantly, she had fun.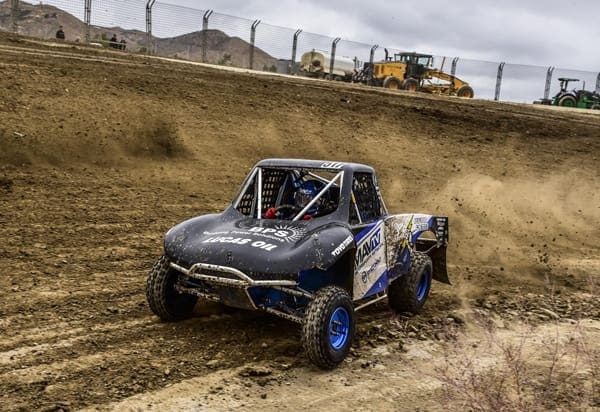 With some frustrating results this year in the Mod Kart, Madix Bailey was looking to turn things around for his home crowd in Glen Helen. With a 15th place qualifying position on Friday it would mean Madix would have to work even harder to put himself in a spot to podium the race. Starting in the back of traffic, Madix stayed composed and focused on driving his race and was able to finish in 7th. Saturday started out a bit more hopeful as Madix was able to qualify in the 8th position. While a better race start position than Friday, collisions and traffic would keep him from making his way to the front ending his day in 8th place. The results were not as he hoped, but they were his best finishes of the National series this year and showed his growth and improvement in the Mod Kart.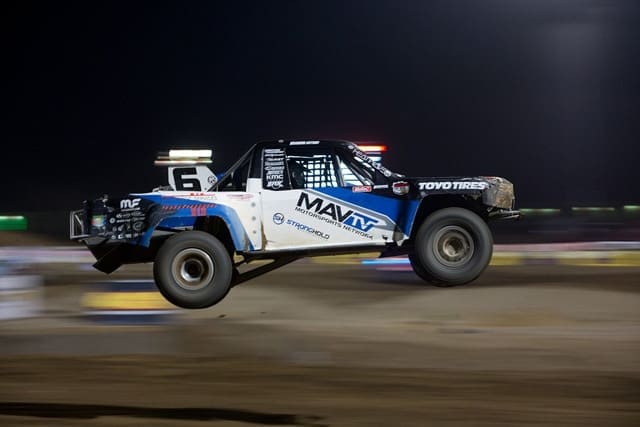 All eyes were now on Brandon Arthur in the Production 1000 UTV and the MavTV/Toyo Tires Pro Lite. Starting off his day in the UTV, Arthur qualified 7th with some minor struggles but walked away from the race with a third place finish and the Fast Lap. In the Pro Lite Arthur qualified 7th as well, but an unfortunate mechanical issue kept him out of the race. Saturday would provide another up and down day for Brandon in the UTV and Pro Lite where he would start the day with an impressive first place qualifying run in the UTV but was inverted back into the 6th position for the race. He was quickly pushed back and jammed into traffic and had to battle his way back up to take home a 5th place finish. After a disappointing round 11 in the Pro Lite, and still suffering from mechanical issues, Brandon and the team were hoping to make a big improvement over Friday's race. Again, engine trouble left him stranded during qualifying and would have to start the race in the back. Determined to make something happen of the day, his persistence and resilience allowed Arthur to drive his way through the pack with a flat tire and finish the day off in 6th place. And while not a podium finish, it was a solid result considering everything leading up into race night.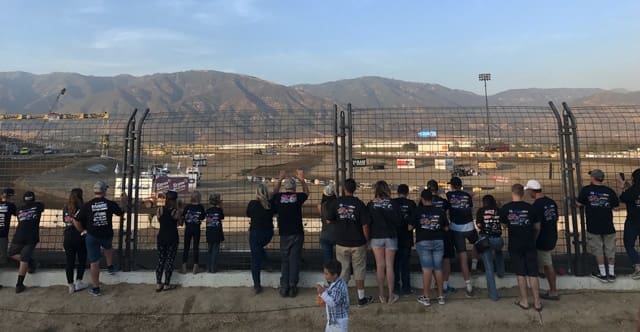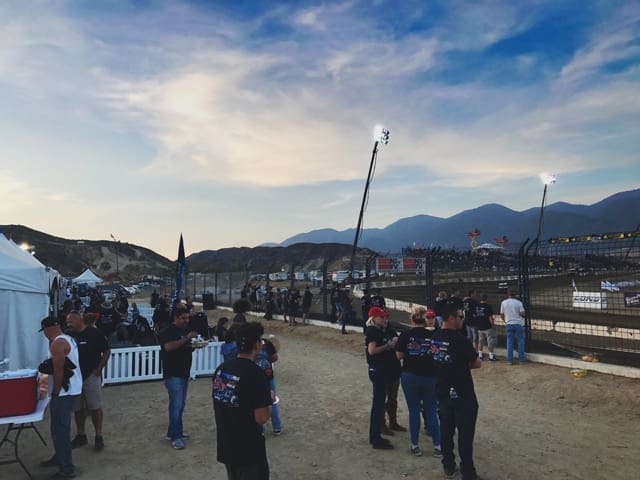 Despite the struggles and set backs of the races, the weekend was very much a success for Stronghold Motorsports and Stronghold Engineering. Glen Helen has always been "home field" for Stronghold Motorsports, so to have the only race of the season under the lights at your home track makes for an extra special weekend of racing. In the past, Stronghold Motorsports has used the Glen Helen races as a great opportunity to bring out the employees, family and friends of Stronghold Engineering to be apart of the action and support for the team. This year no different, Beverly and Scott Bailey graciously hosted a private event on Saturday night for those invited to enjoy a great night of racing action. Guests were welcomed to a private tented space on the outside of turn 1, where they were able to enjoy an up close experience of the race, street style corn on the cob, a Taco Man dinner catered by Stronghold Engineering employee, Juan Sosa and tunes for the night by house DJ and Stronghold Employee, Javier Echeverria-Oriz. A successful and fun weekend for Team Stronghold and all those who were able to join, Stronghold Motorsports and Stronghold Engineering would like to give a special thanks to everyone who helped in putting the event together.