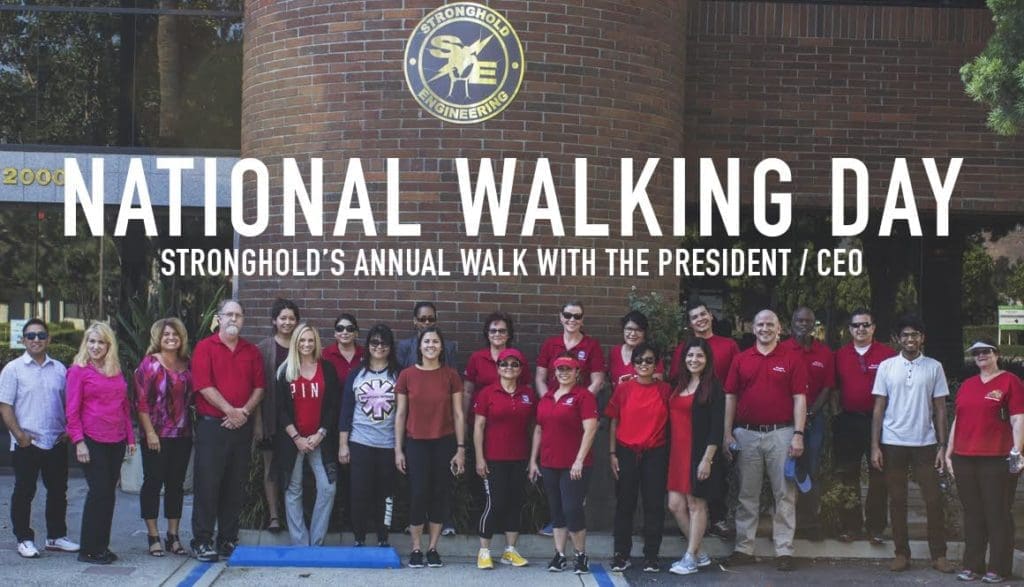 Stronghold Engineering Team Members held our annual American Heart Association National Walking Day / Walk with The President / CEO on Wednesday, April 5.
This event kicks off our 2017 AHA Heart Walk Fundraising Drive. Each team member donated $5, bringing our early fundraising to $165!
The fundraising continues all year long, culminating in the annual AHA Heart Walk and Campout Weekend from Sept. 29 to Oct, 1.
This marks the 10-year anniversary of the American Heart Association's first National Walking Day, which encourages Americans to get moving and achieve a more active, healthy lifestyle.
We're excited to keep raising money for the AHA's amazing work this year!