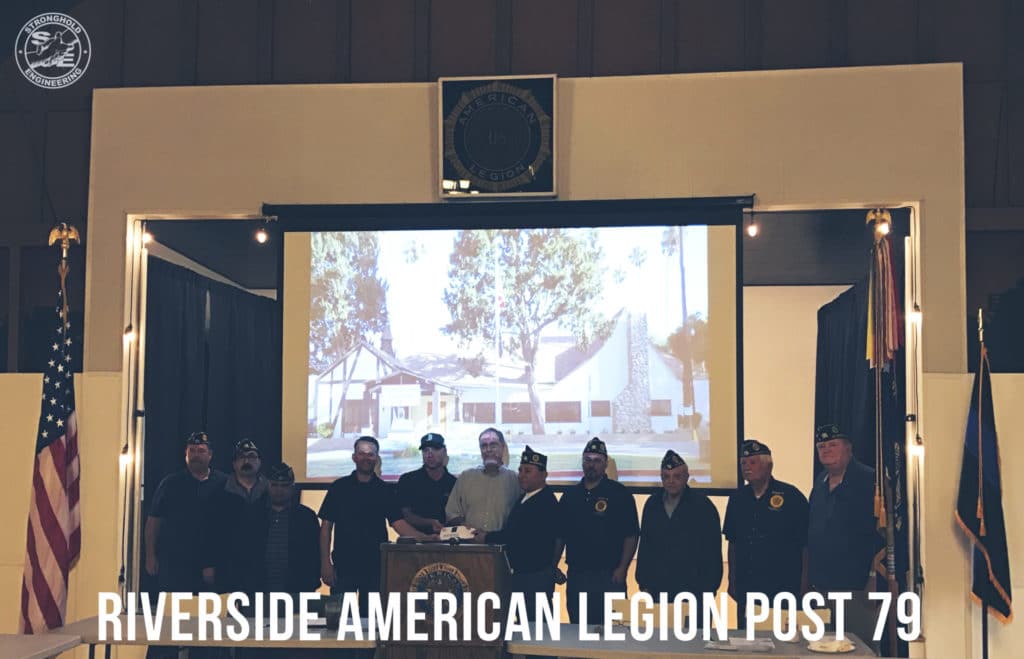 Team Stronghold and the Charity Committee would like to thank all the employees who participated in the charity fund. For the 2016 year, the charity committee decided to support our local veterans, and keeping it close to home the charity chose to support the Riverside American Legion Post 79 and Honor Flight.
Post 79 clubhouse which is located in Fairmont Park in Riverside, CA was first built in 1925 on land donated by then Mayor S.C. Evans. By the 1950's after the Korean War, membership grew to over one thousand veterans. Today Post 79 remains a hub for veterans' social and charitable events and for 88 years has become a landmark in Fairmont Park.
Honor Flight is a non-profit organization created solely to honor American Veterans. Honor Flights mission is to transport America's Veterans to Washington, DC to visit those memorials dedicated to honor the service and sacrifices of themselves and their friends.
On February 8th, 2017 the Stronghold Charity Committee members; Frank Boecker, Robert Stuart and Stewart Prothero were honored to present Post 79 and Honor Flight with a generous donation contributed by our own Stronghold employees. It is truly a great gift to give back to those who have served this country and help preserve our freedoms.
For more information on Riverside American Legion Post 79 & Honor Flight, please visit: www.americanlegionpost79riverside.com www.honorflight.org