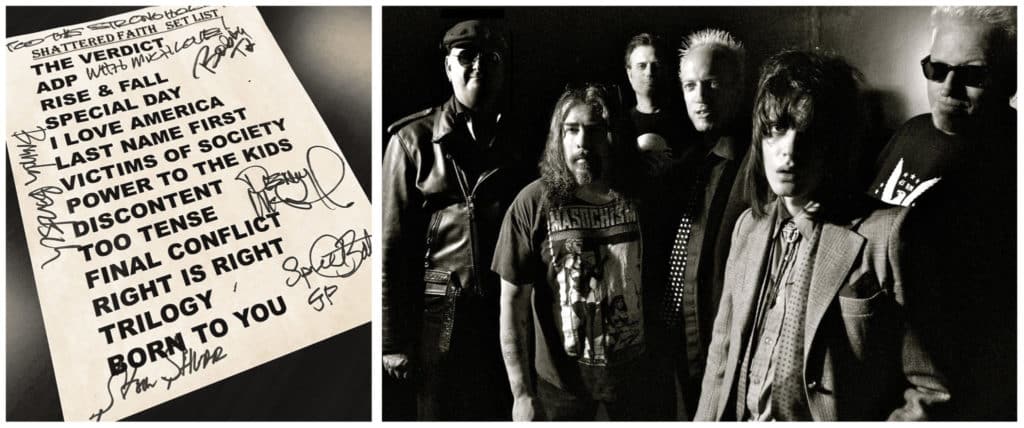 Stronghold Engineering's own Denny McGahey and Shattered Faith recently played at Mission Tobacco Lounge in Downtown Riverside on Saturday January 28th.
Capping off a great night of live music and friends, Denny and the rest of Shattered Faith, dedicated and signed their setlist to the Stronghold Team.
Shattered Faith will be playing this Friday, February 3rd at Diego's Rock N Roll Bar & Eats.
If you are interested in learning more about Shattered Faith and when / where they are playing next, be sure to give them a follow on Facebook.