In celebration of their 30th anniversary, Stronghold Engineering has been awarded the front page spread in Cal Contractor Magazine. Additionally, the company has a combination of ads and advertorials in TIME and ENR magazines through the end of the year:

The front page spread in the September issue of Cal Contractor magazine profiling Beverly and Scott Bailey and Alyssa Digangi as exceptional examples of leadership in the industry.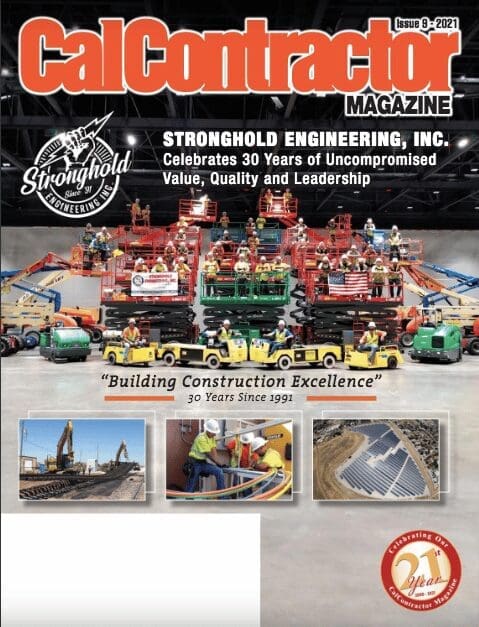 Ads in the July-August, September-October, and November-December issues of TME magazine recognizing the company's core values and 30th anniversary.

A spotlight in the "California and Northwest Anniversaries" section of the September-October issue of Engineering News-Record.
A feature in the "Anniversaries" section of the National Engineering News-Record.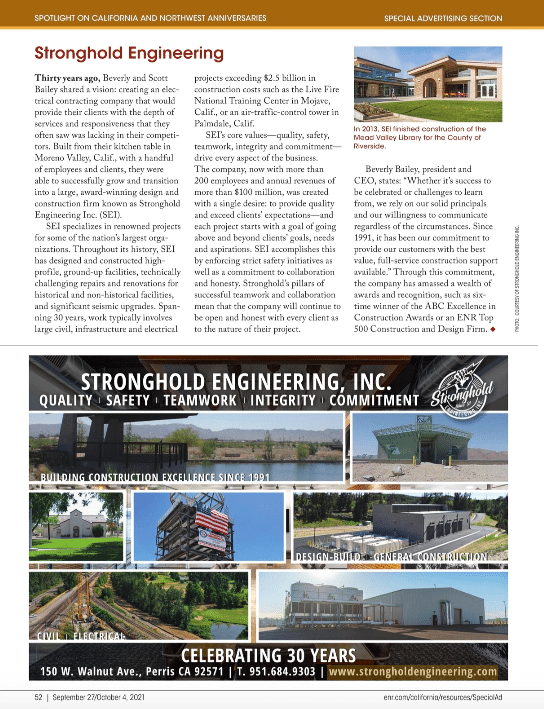 Stronghold's 30th anniversary is a huge milestone for the company. Visit each link to learn more about the company and its story.