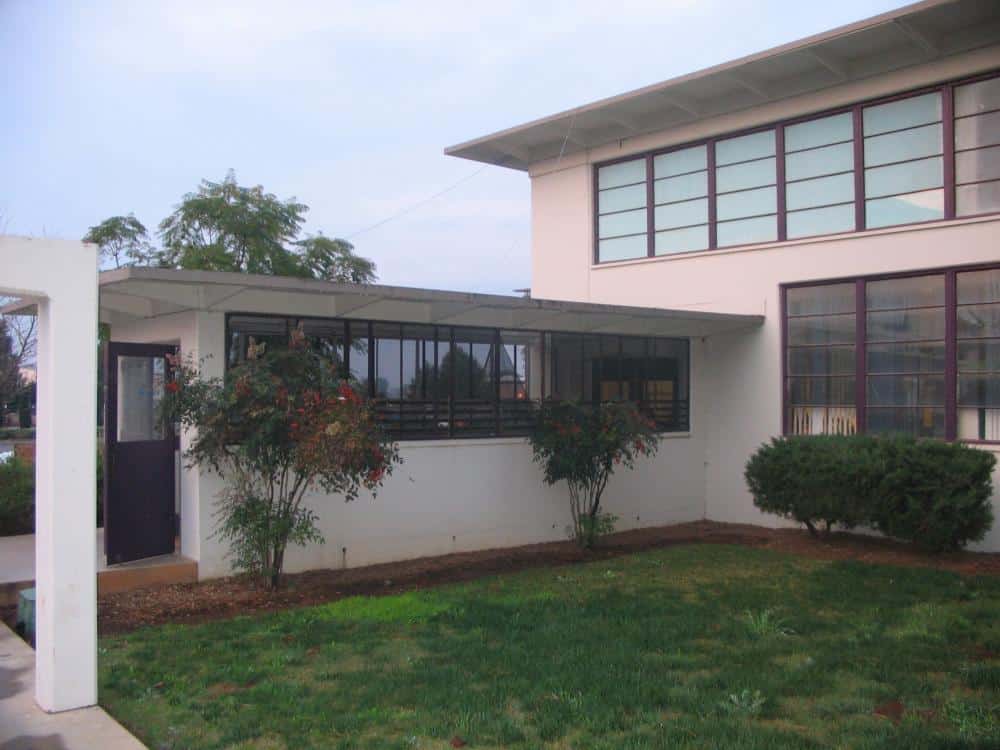 Marine Corps Air Station Miramar, San Diego, CA
Cost: $5.2 Million
Size: 58,614 sf
Project Type: Design Build, Repair & Renovation, Seismic Retrofit
Status: Completed
Stronghold Engineering, Inc. served as the prime contractor for this $5.2 million design build project that called for repairs and alterations to provide offices, counseling rooms, restrooms and shower rooms for Building 5305 of Lifelong Learning Center at the Marine Corps Air Station in Miramar, California. The scope of work included providing new exterior stucco, doors, windows, HVAC systems, roofing, flooring, light fixtures, suspended ceilings, fire sprinklers, plumbing, bathroom fixtures, local area network capabilities, telephone systems, sound attenuation between offices wall coverings, and built-in equipment such as: drinking fountains, wall partitions between offices, wall mounted cabinets. Supporting space includes vocational training, counseling, and administration spaces.
Because this project was a complete rehabilitation of an occupied, operational facility, it required extensive coordination and phased construction to ensure that there was no disruption to the facility's operation or to its occupants. Phases included abatement of hazardous material, demolition, seismic work, rough-in of electrical, plumbing and fire sprinkler systems, and interior work such as drywall, ceilings and flooring.
LEED/sustainable design features incorporated into this project included installation of energy-efficient systems and equipment, improved indoor air quality and recycling/waste management. The installation of local area network capabilities, telephone systems, security systems and fire sprinklers; the seismic retrofitting of a 58,614 sf building constructed during the 1950s, which necessitated added expertise in working with older facilities; and the installation of blast-resistant exterior assemblies (concrete wall / storefront systems) were all Anti-Terrorism Force Protection (ATFP) features that were incorporated into this project.
---
What They Say…
"It is with great pleasure that I take this opportunity to commend Stronghold Engineering, Inc. on your overall professionalism and outstanding work performed on subject contract. Due to the effective management partnering and cooperation with the Customer and ROICC during both design and construction, to include field supervision and Quality Control, a high quality project was delivered which will enhance the moral, training and community support of our Marine personnel and their dependents."
O. Bernal, LT, CEC, USN, Resident Officer in Charge of Construction Miramar Naval Facilities Engineering Command Southwest