We love celebrating the holidays with our Stronghold family!
We've had a fantastic start to our season of giving so far, with November culminating in a huge Thanksgiving Potluck for all of our Stronghold family.
This year, our Stronghold Charity Committee has come up with a variety of fundraising events for us to participate in throughout the holiday season. For all of these efforts, Stronghold will match every employee donation by 100 percent. To add a bit of fun to our fundraising, we also offer prizes to our generous team members.
Before we talk about our holiday events, we'd like to take a moment to express love and gratitude for our Stronghold family. This season, we are directing many of our fundraising efforts towards helping SEI families in need.
Stronghold's Holiday Fundraising
Here's a look at the team's roster of fundraising and family events throughout this holiday season:
Jersey Friday 5050 Raffle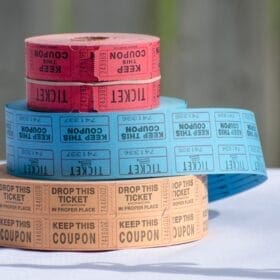 In November, our Jersey Friday 5050 Raffle raised a total of $2,670, which was matched by Stronghold Engineering, making a grand total of $5,005. Sixty donors participated, with a raffle prize of $1,335 going to the lucky winner. The raffle winner went on to donate $1,000 of their winnings back to SEI families in need
Paper Airplane Contest
Also in November, we held our hotly contested Paper Airplane Contest, with Stronghold matching all employee donations. All of the money raised will be divided between the SEI families in need.
Virtual Bingo Party
We kicked off the month of December with a Virtual Bingo Party, where we raised money to go to our Stronghold Families in need, with Stronghold matching the full amount raised.
Blindness Support Services
We'll be supporting Blindness Support Services again this year, providing help with their holiday party as well as donating Christmas gifts for each child in the organization.
End of Year Announcements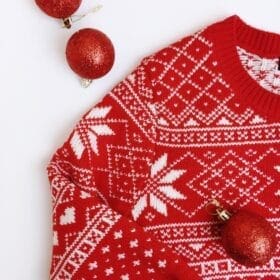 White Elephant Ugly Sweater Party
We're having an over-the-top White Elephant Ugly Sweater Party in December with prizes for the winners. Team members and their families will gather to eat and participate in holiday activities together.
Dream On Scholarship Program
We're asking for final applications for our Dream On Scholarship program to be submitted by Dec. 31st. The Dream On Scholarship program is offered to all of our SEI families with college-age kids. If you have kids who are getting ready for college and would like scholarship funding, please be sure to have them submit an application before the deadline.
SEI Family Charity Initiative
To finish out our season of giving for the year, we asked all of our SEI family members to let us know if you or a family you know has any pressing needs. We have received letters of support, and our Charity Committee will deliberate on and donate according to each family's needs
Many thanks to everyone who participated in making these events a tremendous success! The Stronghold team wishes each and every one of you a Merry Christmas and Happy Holidays!