Stronghold Engineering Wins ENR Excellence in Safety Award of Merit for Naval Academy Project in Monterey,CA.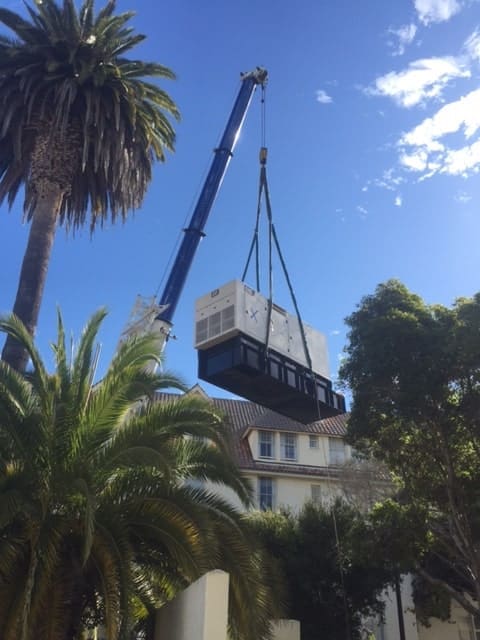 Stronghold Engineering, Inc. (Stronghold) recently completed the design and construction to replace three Main Substations (T-17, T-19, and T-21) at the United States Naval Academy's postgraduate school, Naval Support Activity Monterey (NSAM), in Monterey, California.
The three (3) substations consisted of the replacement of three (3) pad-mounted transformers, distribution line-ups, and one (1) 500 kW diesel generator and the associated work of locating existing underground utilities, asphalt saw-cutting and paving, excavation/trenching, construction of duct banks, soil backfilling, and compaction of trenches, demolition of existing building, concrete pads, electrical equipment (i.e., transformers, high-voltage switches), and electrical cables.
"Crews logged nearly 10,000 safe hours in replacing three main substations at the U.S. Naval Academy's postgraduate school. The transformers, switchgear and underground metal pipes were rusted and corroded at the three sites, including Hermann Hall, built in 1926 as the landmark Hotel Del Monte. Electricians followed rigorous high-voltage safety and health requirements during the $3-million project. Other safety measures included activity hazard analysis safety training and daily safety meetings with all site personnel. Workers maintained operations in occupied building by using a temporary substation, eliminating the noise, pollution and maintenance of a diesel generator. The project team also implemented a design change by moving one substation from the front of the historic chapel to a lower-profile parking lot." – Engineering News-Record, October 9,2017.
This $3 million dollar project received an Exceptional rating for Quality, Schedule, Management, and Safety from client NAVFAC Southwest. "In support of an exceptional rating the contractor produced an end product that exceeded the Government's expectations."