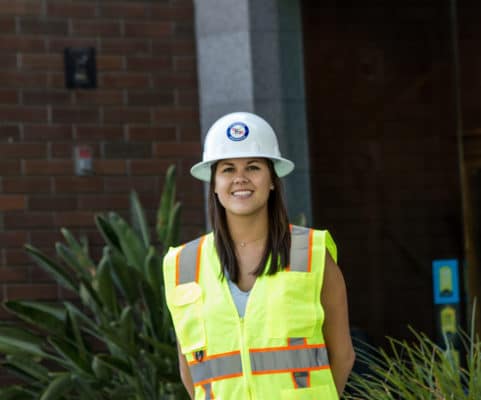 Alyssa Bailey named a "2018 Top Women
In Construction" award winner by Constructech Magazine.
Stronghold Engineering's very own, Alyssa Bailey was named as one of Constructech Magazine's 2018 Women in Construction. This is the fourth year the publication recognized the most successful women in leadership roles within the construction industry. The 45 women nominated and selected were chosen for "constantly proving that they have the passion, tenacity, and steadfastness to lead the largest and most successful projects in the world, all while leveraging innovative technology."
"These women are demonstrating how to be an effective leader in the construction industry today," says Laura Black, editor, Constructech magazine. "Together, as an industry, we can bring a whole new generation of workers to the jobsite. These women are taking the first step, helping to mentor and lead in encouraging ways."
The 2018 Women in Construction awards
gala will take place Wednesday, August 22 at 7 p.m. in Rosemont, Ill with a cocktail reception, dinner, and awards presentation.
"I am truly honored to have been selected as one of the 2018 Women in Construction by Constructech. In my time at Stronghold, I have strived to work hard in every opportunity that I have been given. The work that was accomplished at the GSA Roybal building was a great learning opportunity for me and a chance for me to really push hard to achieve the end goal of a happy client. I am excited about further opportunities in my future and appreciate the chances I have been given to advance and excel in my career at Stronghold." – Alyssa Bailey
"Congratulations to this next generation of women innovators and leaders in the construction industry. I am very proud of my daughter, Alyssa. She has come into this industry with creative, relevant ideas that has helped to continue to make our business thrive" – Beverly Bailey
More information on the honorees will be available in the Fall issue of Constructech magazine, which will be online in September.