To perpetuate strong organizational culture, a company must be made up of a team that shares values and beliefs. Company culture strengthens and unifies a workforce from the top down, acting as an equalizer between different departments and levels of authority.
Since the early days of the company, co-founder and CEO Beverly Bailey has been devoted to creating an environment that fostered and rewarded excellence. Together with members of the newly formed Stronghold family, a mission and vision statement and core values were established shortly after the creation of the company. These organizational benchmarks helped unify a long-term vision for the company, prioritizing what was important to the entire team. As Stronghold developed into a larger, more prominent business, Beverly has kept these values in mind and done her best to keep them at the base of what the team does, encouraging daily operations centered around QSTIC.
Stronghold's five core values—quality, safety, teamwork, integrity, and commitment (QSTIC)—have shaped the company's 30-year history and have been the driving force leading the team through both successful and challenging times.
Quality. On a job site, in the corporate office, and everywhere in between, there is no skimping on quality. Stronghold's sensitivity to detail sets them apart from their competitors, down to ensuring that every screw is turned straight up and down after a job is finished. Stronghold has been the recipient of multiple awards recognizing their excellent work, including ABC's Excellence in Construction, ABC's Top Performer, and ENR Top Projects.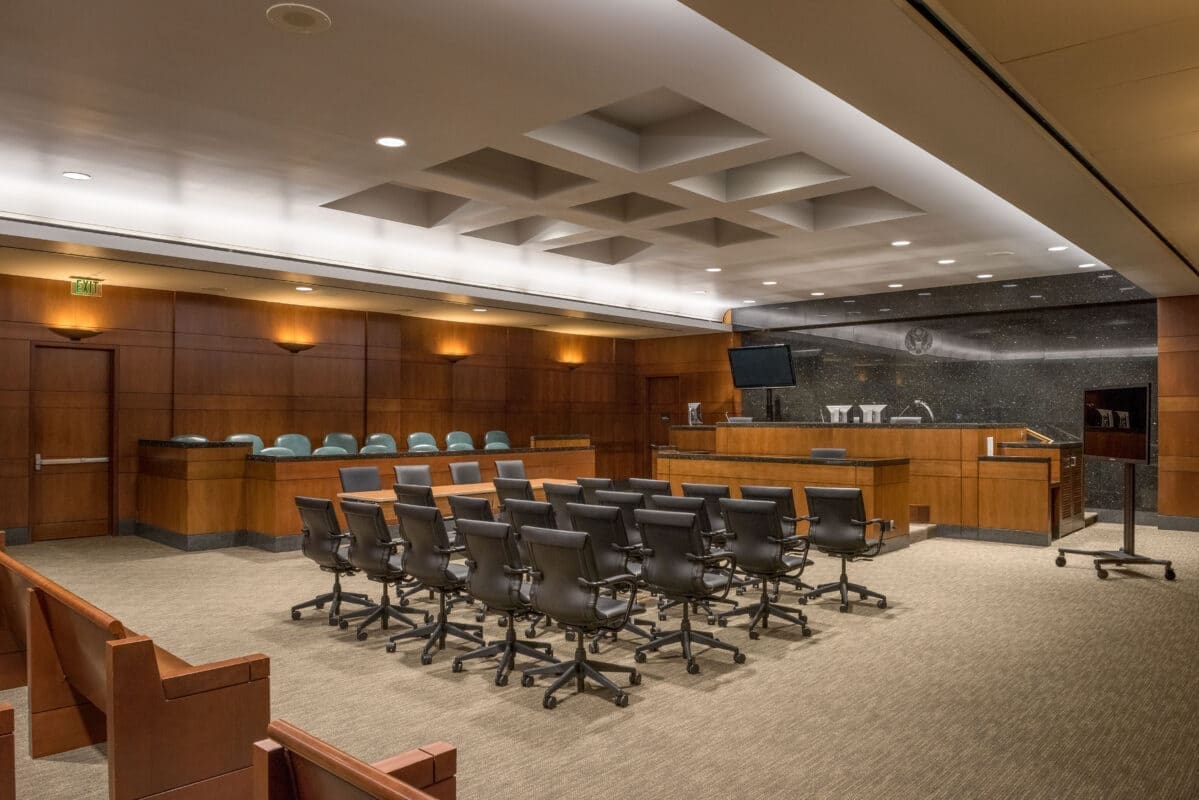 Safety. The team holds monthly safety meetings to report incident reviews, lessons learned, best practices, and more. Weekly "manpower" calls with electrical, general contracting, and civil teams allow safety information to be quickly and efficiently spread throughout each branch of the organization. Constant communication allows the entire team to stay on the same page about current jobs and needs that must be addressed.
Teamwork. Company-wide events are continually held to celebrate and reward team members. Quarterly birthday lunches, holiday parties, wellness activities, and more help keep the team unified. A charity committee completely run by employees aims to donate to charities each quarter and is constantly on the lookout for needs that the company can fill. Stronghold enables employees to lend a helping hand to anybody that might need it! All of the company's team building efforts bring employees together and emphasize that without teamwork, the company doesn't run.
Integrity. An ethics program was incorporated into the company's operations to help establish an attitude of integrity. Stronghold has set up a hotline to provide a safe way for every team member to report on ethical matters that they feel need to be addressed. The feedback is brought to management who takes measures to ensure that the company is moving in the right direction and practicing what its core values preach.
Commitment. When hiring new team members, Stronghold looks for candidates who are smart, humble, and hungry. The company quickly recognizes who lives and works in harmony with the core values. Those employees who put in the time and the work to contribute to the team stand out and stand the test of time. A commitment to phenomenal, collaborative work is a universal trait of Stronghold team members.
30 Years of Incredible Company Culture
In an industry that can often be cutthroat and unappreciative of employees, Stronghold's company culture shines. The team's carefully crafted culture goes hand in hand with Stronghold's consistent success; employees that love their working environment stick around and give their best efforts to move the company forward. Many members of the Stronghold family have been with the company for over ten years, a result of the fulfilling culture that Beverly and Scott have established and continue to exemplify.
Those that join the team, contribute their best, and work hard find endless opportunity within the company. After 30 years of dedication to quality, safety, teamwork, integrity, and commitment, Stronghold is thriving thanks to a culture that rewards excellence with excellence.