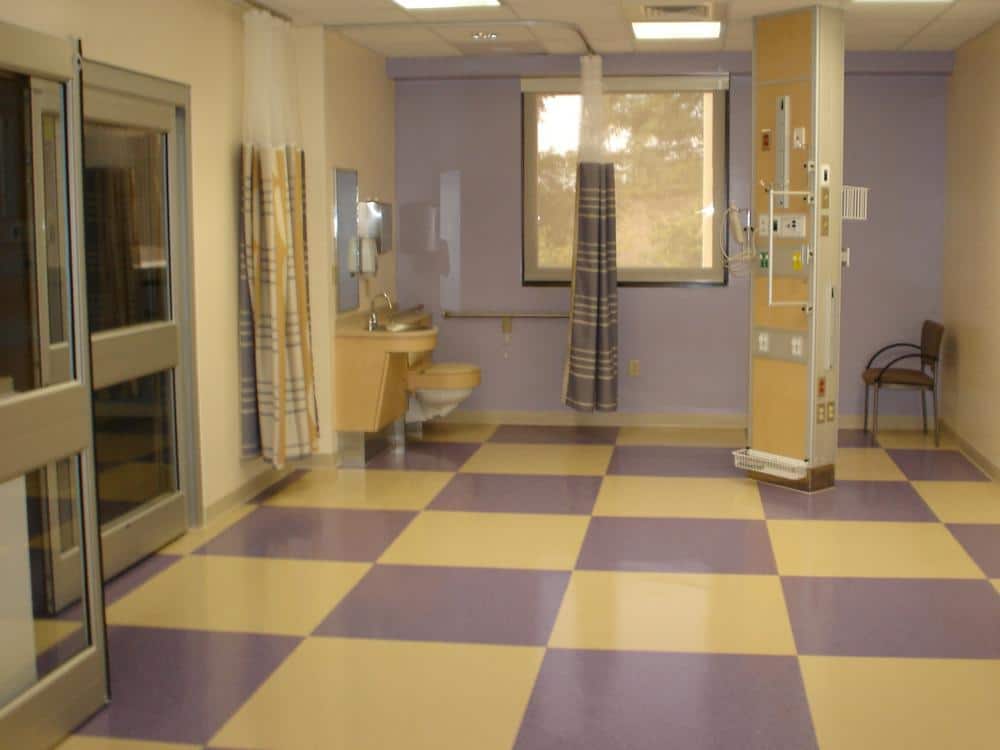 Naval Medical Center, San Diego, CA
Cost: $742,900.00
Status: Completed
Stronghold Engineering, Inc. served as the prime contractor for this design build project that called for renovation of the Intensive Care Unit at the Naval Medical Center in San Diego, Calif. The entire 22,000-sq. ft. unit was gutted and rebuilt, all interior finishes were completely redesigned, existing two-bed rooms were renovated into single-patient rooms, and four-bed rooms were changed to two-patient rooms. The existing sitz bathroom and adjacent office were converted to a family waiting room. Two nursing stations were constructed, including cabinets and decorative lighting to make the area similar in appearance to the Pediatrics ICU and Labor and Delivery Rooms (LDR), both of which were also Stronghold-performed projects.
Work was accomplished as quickly as possible to mitigate the project's impact on the fully operational, occupied facility, including laboratories and Labor and Delivery Rooms located directly below the ICU. Existing ICU patients were temporarily relocated to the 7th floor. Temporary dust partitions were constructed for each phase and existing walls and doors were protected and/or extended as necessary to prevent dust from infiltrating adjacent areas. All piping work was carefully coordinated to ensure that utility services to occupied areas were maintained at all times.
To minimize impact on the third floor occupants, the hot and cold water supply was brought to the fourth floor and new piping was provided above the fourth floor ceiling to serve the renovated ICU. To accomplish the new installation and tie-in work and/or demolition of existing lines, hard ceilings were demolished as necessary, then patched to match adjacent surfaces with 2′ x 2′ access panels installed where appropriate for future maintenance. In rooms where ceilings were removed, the entire ceiling was painted to provide a new finish.