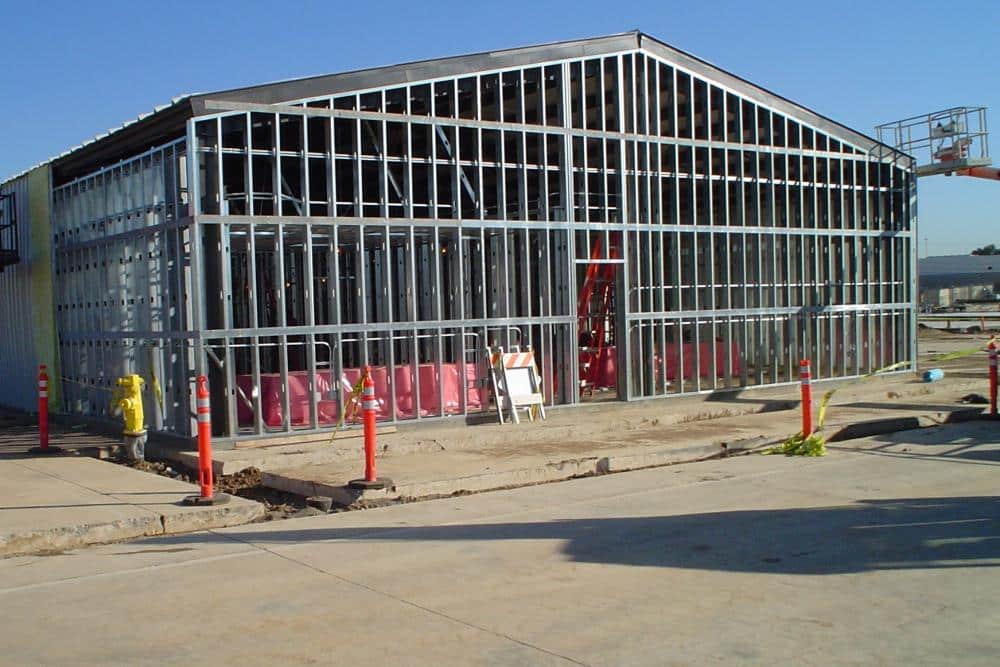 Imperial Beach, CA
Cost: $8.1 Million
Size: 15 acres
Status: Completed
Stronghold served as the prime contractor for this $8.1 million project to upgrade the operations infrastructure at Naval Outlying Landing Field in Imperial Beach which presently operates as a branch of Naval Air Station North Island (NASNI). Helicopter squadrons based at NASNI perform 95 percent of their operations (both VFR and IFR) at Imperial Beach. In addition, as many as 5,000 new troops were rotated through the base over the project's duration, with daily marching maneuvers and ongoing delivery and maintenance of boats.
This fast-track project called for designs that not only met budgetary and program requirements but were also compatible with existing facilities and the Base Exterior Architectural Plan. Construction was spread over a 15 acre area with extensive, continuous open-trench and underground work. With base personnel, heavy equipment and 70 tradesmen all working in close proximity, the danger of accidents was ever-present. Work was performed on both occupied and brand-new buildings just 100 feet from an active airfield with continuous helicopter traffic, making workers on nearby rooftops vulnerable to aircraft turbulence. Stronghold's crews conducted daily inspections and removed any debris that could be blown onto the airfield.
The base's ROICC was extremely impressed with Stronghold's thorough training processes and handling of safety concerns and issues. The project was completed ahead of schedule with absolutely no injuries or interruption to facility operations and received an OUTSTANDING Performance Evaluation.
---
What They Say…
"The project was completed ahead of schedule. The quality of work was excellent."
Mr. Anthony Billingham, AREICC, FEAD Coronado