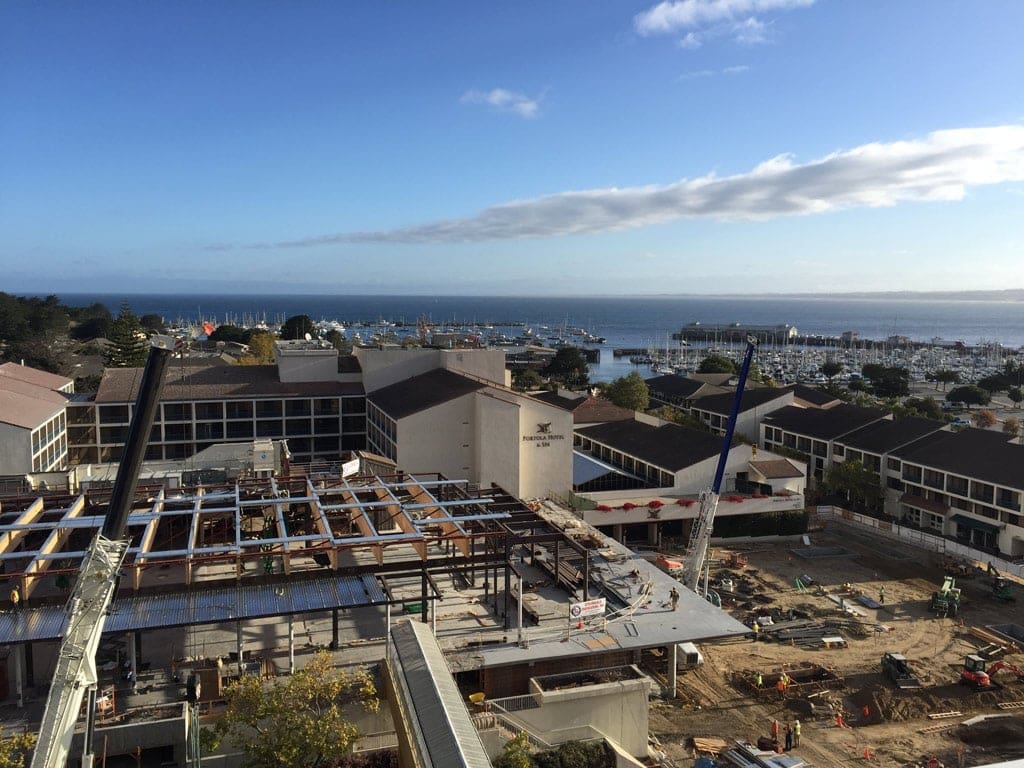 Monterey, California
Cost: $46,287,000.00
Duration: 707 Days
Status: Completed
Stronghold Engineering, Inc. was awarded the $46.3 million contract to renovate the City of Monterey Conference Center. The Monterey City Council voted 5-0 to award this momentous project to Stronghold. The Monterey Conference Center is the largest meeting center on the Peninsula and an iconic presence in the heart of downtown Monterey. Built 38 years ago, a renovation has been needed for more than a decade. The aging conference center has led to many conference planners choosing other locations in Napa and Santa Barbara. Monterey City Manager Mike McCarthy said, "We know this will bring them back and actually attract even more" business.
Construction on what will be a LEED-certified building will began in early December. It's a big project, in fact, the largest capital improvement project in the city's history. The renovation includes advanced technology and complete building re-design with an open two-floor lobby with a full glass facade. Stronghold is up to the challenge and excited to exceed yet another client's expectations.
When completed next year, the conference center will be able to host two major conferences at the same time. This will be a major economic boost to the local area.